How To Become an SEO Expert: Complete Guide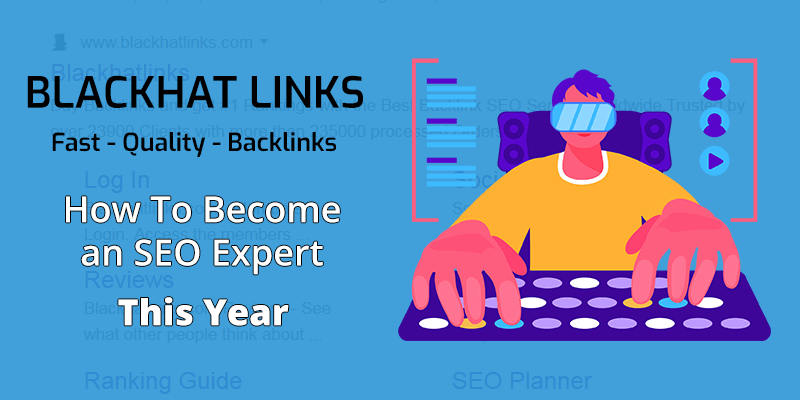 If you're looking to become an SEO expert in record time, then this (free) thorough guide will put you on the right track!
Today we're going to break down essential SEO concepts, factors and advanced tactics every SEO specialist needs to know.
If you're ready for the path ahead of you, then let's begin!
What is an SEO Expert?
An SEO Expert is someone that has studied how search engines works, how to optimize websites (or content) around known ranking factors and, most importantly, is able to consistently rank for targeted keywords.
Developing tried and true processes take time and experience. However, SEO experts have guidelines that, when followed to the last letter, will result in positioning content and businesses in the search engine's result first page every time.
In this guide, you'll have all the knowledge and direction needed to find those guidelines.
First let's understand how the biggest search engine today works.
How Does Google's Search Engine Works?

When you create a brand-new piece of content on your website, a new URL is born on the web.
Google's scheduler then sets a time and a date in which their bots (called Google crawlers, or spiders) will proceed to crawl said piece of content.
Once these bots have crawled your webpage the information is sent to Google's parser. The parser then proceeds to sort out the information the bots found and make sense of it. One of the reasons SEO experts are versed in HTML, CSS (and maybe even JavaScript and PHP) is because the code hosted on the website is a huge part of what the bot crawls, and the parser "reads".
After that, the parser figures out what your new piece of content is about, it goes to Google's indexer, which proceeds to store all this information in their content library (also known as search index).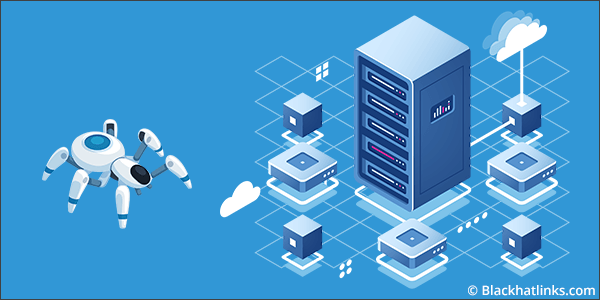 When you search something in Google, their algorithm sorts through hundreds of billions of webpages in their search index to find the most relevant, useful results for your query.
And that's where you, the SEO expert comes in.
SEO specialists figure out what Google considers the most relevant, useful results for a given search query, and then optimizes a piece of content so that it ranks on the top of the SERPS.
There's an unknown number of factors behind this process. But after years of combined hours of research and work from numerous SEO experts, we know the most important ones.
We call these: SEO key factors.
SEO Key Factors
SEO Key Factor: Relevance

Google is very good at figuring out what kind of content you're looking for.
If you search for "how to make sushi", Google will list a bunch of how-to webpages, with detailed instructions on how you can prepare sushi in the comfort of your home.
If, on the other hand, you search "buy sushi", Google will list local sushi businesses near you.
Not only are they listing content strictly about sushi (this is what relevance is all about): they're also listing content that matches your search intent.
Search intent is a topic that deserves its own post since it's deeply tied to a business' sales funnel and consumer psychology. But it's safe to say topical relevance and search intent go hand-in-hand for Google.
Back to relevance:
Google's bots scan how many times your target keyword appears on your web page's body if it's present in your headline tags as well as related words and phrases that are associated with it.
An SEO expert takes all of these (known) signals and optimizes web content so it fully displays them without compromising content quality (we'll talk more about this later on).
Let's move on to authority.
SEO Key Factors: Authority

Google measures how trustworthy, or authoritative a specific website is by taking a look at its backlink profile.
A backlink is also known as a referring domain (other websites that link to yours).
Google interprets a backlink as a vote of confidence, but some are worth more than others.
Let's say the following occurs:
A website with a Majestic Trust-Flow score of 5 links to your website
A website with a Majestic Trust-Flow score of 15 links to your website
Both links are valuable on their own, after all, there's no such thing as "too many links" in SEO. But Website "B" link will be more authoritative than Website "A" link. And your website's authority score will benefit more from it.

This authority score was known as "PageRank" and sadly Google decided to hide this metric/score from the general public, but they still use it internally. Several tools like Majestic and AHREF use scores that resemble Google's PageRank so that we can estimate the value of links as well as a website's authority.
A seasoned SEO Expert can dramatically boost a website's authority when they buy PBN backlinks from experienced owners.
Keep in mind that buying PBN links from rookies will most likely offer little to no value, or at worst, earn you penalties with Google.
Our advice? Go with proven professionals. There's a reason why Blackhatlinks.com has well over 234,000 orders completed to this date.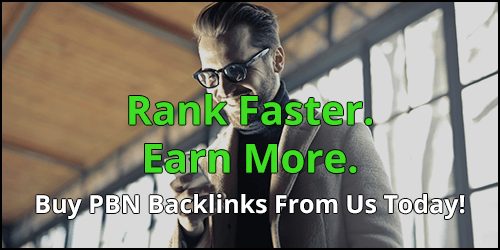 We'll talk more about building authority with links later in this guide, but for now, let's discuss user experience.
SEO Key Factor: User Experience

User experience is one of the main SEO factors because RankBrain (Google's AI) and Google's different search algorithms will track how users interact with your content.
Google is all about providing the very best results for a given query. That's their main goal, and as an SEO expert, you should always align yourself with it.
Creating positive experiences relies on three main factors:
Engaging content
Meeting search intent
Content utility
Quality copywriting, use of multimedia resources and mastery over a language and topic are some of the ingredients needed to create engaging content. It's also about creating emotional connections with your audience, which requires knowledge and practice.
Meeting search intent is understanding why users are typing a specific keyword into the search engines and creating content that meets their needs.
This means that if you're trying to rank for "how to" keywords, you should be ready to write tons of informational content in the form of tutorials and guides.

If you're an affiliate marketer, then you might want to rank for "best product" keywords. This means you'll have to write product reviews.

Either way, your audience will dictate the type of content you'll have to write, not your business goals. So, make sure they align before you start a project!
Just as there are different types of content for different audiences, there are various SEO specializations you can pursue.
Here are the most important ones:
Types of SEO experts
Search engine optimization is by no means a simple online marketing activity. In fact, it's ideally performed by a marketing team.
When you have teams of SEO specialists working together, some are naturally going to be better at specific activities than others.
Let's be honest:
As an SEO expert, you're going to have to know and personally execute each of these tasks. But depending on your skill set and background, you'll realize certain activities are just easier for you.
Specializing in one of these might be a good idea:
Link Builders
Link builders or backlink generators are SEOs that excel at prospecting for link opportunities and networking. Additionally, Link builders also evaluate PBNs and thoroughly use them as part of their link building strategy.

Link builders are highly sought after since building backlinks and authority for a website is perhaps the most difficult task for most SEOs.
SEO Copywriters
Other SEO experts are naturals when it comes to copywriting. Writing comes easy to them and they've specialized at optimizing content around target keywords while making sure visitors always enjoy their content.

Bloggers with a copywriting background are some of the industry's top earners. They build brands from nothing and tend to enjoy more stability than most SEOs (since there's a constant demand for quality, SEO rich content).
Technical SEO expert
You also have the occasional technical SEO wizard that can perform a full audit on a website and optimize its speed in a jiffy.

They are a rare breed, but they're the ones businesses call in a hurry to figure out why their website loads so slowly. SEO Audits are also necessary for any SEO campaign so there's money to be made here, especially in the e-commerce industry.
Local SEO
Local SEO experts mainly deal with small and medium businesses that compete for local rankings and listings. Most of them work alongside an agency or team that handles various accounts (clients) every month.

Local SEOs are always in high demand and they earn well, assuming that they've perfected their internal processes. In addition to the usual SEO tasks, building citations, managing a Google My Business listing and Social Media are part of their daily activities.
The only downside is that it's tough for remote workers. Local business owners (understandably so) tend to favor local SEO agencies in their vicinity.
International SEO
Targeting multiple countries and keywords across the globe is, without questions, one of the most difficult marketing activities out there.

The upside?
Internationally established brands will want a piece of you. Finding these contracts can be difficult, and it often requires a reputation and considerable networking to land these unique opportunities, but they're by far the most profitable ones.
Industry-specific SEO
Some SEOs are deeply familiar with specific industries. For example, you might have SEO experts that know the ins-and-outs of landscaping. Others have worked for lawyers and firms in the past and understand the nuances that come with ranking for legal terms.
These SEOs tend to specialize in a particular industry or field because their first clients refer them to their colleagues, and eventually make a name for themselves. They essentially niche down to said industry.

So, if you're a dentist and you're tired of looking at people's neglected teeth, you might want to branch out to SEO and take a piece of your colleague's paycheck! A medical background would certainly give you an edge over most SEOs.
As you can see there are fields and opportunities as vast as the web itself. Finding your niche will come in time. But if any of these specializations stand out, then we suggest you pursue it. We guarantee you'll learn a lot along the way and find clients faster than most.
Now we're going to discuss the main activities all SEO experts need to master.
SEO Main Activities
There are four main activities you'll continuously tackle as an SEO expert: keyword research, on-page optimization, link building, and technical SEO.
There are of course many advanced activities that might directly relate to one (or more) of these. But mastering these essentials is the true foundation of an expert.
Let's begin!
Keyword Research

We've talked about Keyword Research in the past and some of the tools we've used.
It's a recurring theme in the blog because it's where SEO campaigns are born. Simultaneously, this means that a sloppy, incomplete keyword research costs thousands of dollars in the long run.
SEO specialists are in charge of finding the phrases and words users are typing relevant to a specific niche or topic. These keywords have a monthly search volume, commercial intent, and a difficulty score.
A monthly search volume is self-explanatory. Commercial intent is a mix of search intent and how it relates to your business' goals and sales funnel.
When it comes to commercial intent, we analyze search intent and sales funnel stages (assuming your business goal is to sell products)
For example, the keyword "best iPhone case 2020" has a clear search intent: people want to read a review on the best iPhone cases in the market.

A business that targets this keyword wishes to sell iPhone cases to consumers. This keyword would allow them to fulfill the first stage of their sales funnel: awareness and discovery.
Therefore, the keyword "best iPhone case 2020" would have a high commercial intent for the business.

A keyword's difficulty score varies depending on the tool you use. AHREF, SEMRUSH, Majestic all have different scoring systems, but in the end, they're all estimates of how difficult it'd be to outrank the top competitors for this keyword.
As an SEO consultant, you'll have to review hundreds of these for any given campaign and optimize content around them.
We'll show you how:
On-Page Optimization

SEO experts optimize web pages in order to rank for specific keywords and obtain more organic traffic every month.
The most effective way to rank for keywords involves creating high-quality content while executing basic keyword targeting optimization.
Remember the key SEO factors we mentioned earlier? Particularly relevance and utility?
Well, you'll need every piece of content to comply with both of these standards first and foremost.
We've thoroughly discussed some of the most popular ways to optimize a webpage for a set of keywords, and they're as relevant as they've always been. We suggest you check out this article for basic guidelines on how to optimize title tags, headings, keyword density, internal linking, etc.
Remember to make your content accessible to all users: this means, short sentences and paragraphs, lots of multimedia resources and a Flesch reading score of 60+
Once you've created an amazing piece of content, it's time to create authority for it.
Link Building

SEO experts understand that building Authority (one of the key factors we mentioned earlier), means building a backlink portfolio for a website.
Google's ranking algorithm references a score called PageRank, which counts all referring domains a website has and sorts how authoritative (powerful) each of them are and calculates the website's authority score.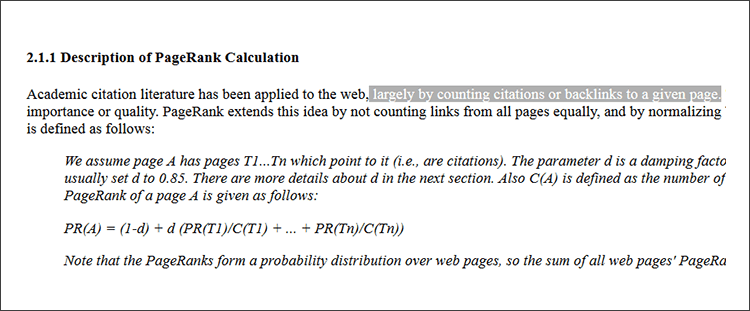 Several tools have their own interpretation, or rather, an approximation of what a website's PageRank is (since, again, Google decided to hide PageRank scores from the public).
As you might already suspect, it's not just about amassing a large volume of links, it's about creating a metric-ton of quality, powerful links.
We at blackhatlinks.com have over the last 9 years tested and perfected the science of creating powerful backlinks for SEO experts that handle their clients (as well as their own project's!) backlink profile.
We know that Google likes backlinks that hold topical relevance to the linked domain. This means, that if you're a local sushi restaurant, a link that comes from, say, a Food blog will be more powerful than a link from a tech forum.

Google knows that it makes sense for a food blog to refer to your content, after all, you're both in the food industry! Whereas a shady link from a tech forum will offer little to no benefits.
This is why our vast PBN network covers over 59 different niches across 9 industries. We make sure that Google understands the topical connection between websites.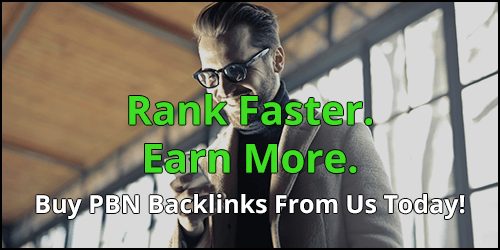 Another huge factor involves the referring domain authority score. Google's PageRank works as a weighted democracy, which means that some votes (in this case, backlinks) are worth more than others, and it all depends on their respective authority scores.
Back to our Sushi restaurant example:
Tablespoon.com has a Majestic Trust Flow rating of 47, while Umicuisine.com (Sushi Restaurant in Manhattan) has a Trust Flow rating of 2. While both of these links would hold topical relevance, it's obvious a link from Tablespoon would be more powerful, since it's an established and trustworthy food website.
This is why we provide powerful, fully customizable backlinks with a Trust Flow rating that ranges from 25 all the way to 40!
Majestic themselves have stated this:

Mind you, we think that disregarding links under TF-10 is a bit arbitrary (the content's quality should always be a factor), but even by high standards, our backlinks are proven to be extremely powerful.
Think about it:
How much would you have to pay to get an industry leader to link to your website? Months of outreach and connections? $150? $300?
We understand that getting this kind of backlinks today can be game-changing for your website. This is why we have over 23,000 satisfied customers that return to us.
Because we put businesses on the highway to success.
Naturally, most SEO experts like to mix their PBN backlinks with traditional, white-hat links.
And you should too!
White Hat links should also be an important part of your campaign, even if it's just to mask your truly powerful black hat links.
Now that you're an expert on authority and link building, let's talk about Technical SEO.
Technical SEO

Technical SEO focuses on user experience and content accessibility. For example,
Making sure your website can be crawled and indexed by Google bots,
Using canonical tags to prevent duplicate content issues,
Adding hreflang tags to multilingual content
Directly contributes to content accessibility and utility because it doesn't matter how good your content is if no one (Google included) knows it exists, right?
Technical SEO experts specialize in performing audits that can identify hidden keyword opportunities, poor optimization, toxic backlinks / negative SEO, responsiveness issues, etc.
Additionally, they understand that optimizing for Page Speed helps guarantee a positive user experience.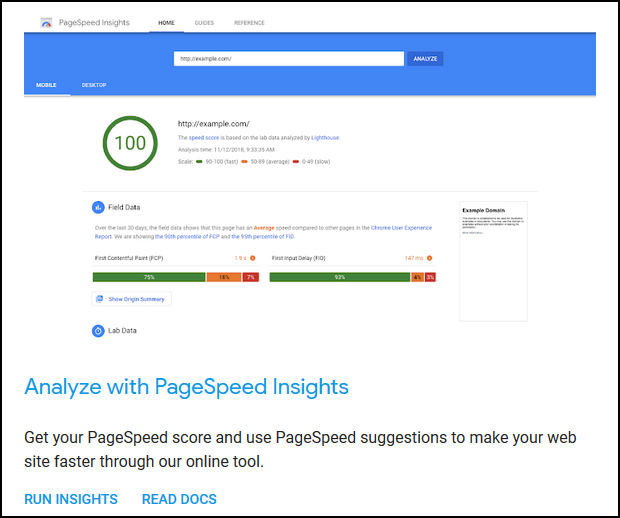 It's been thoroughly documented that businesses often lose tons of prospects just because of oversized image files that are bogging down an already slow server. They get fed up and choose the competitor's faster website.
A competent technical SEO is also able to optimize the heck out of your website using Google Search Console, conducting server-side tweaks and using various WordPress plugins (assuming your website uses it as a content management system) and turn a crappy website into a well-oiled machine.

Working with different themes and understanding which plugins are compatible and which aren't, comes with years of experience and is often a lifesaving skill you'd do well to include in your arsenal.
We've linked previous articles that discuss some of these issues in more depth, feel free to check them out and expand your technical SEO knowledge today!
Right now, we want to proceed with (arguably) the most important part of this guide:
How can you master each of these skills in a matter of months, instead of years?
We'll explain down below
How to Become an SEO Expert Fast

You've endured this guide and checked out some of our previous articles on what it means to be an SEO expert.
Great! Congratulations!
What now?
We jump from theory to practice of course!
It's time you start your very own website and apply each of these tips!
Starting a Website

What should your first website be about? And more importantly, why should you even make a website in the first place?
Let's start with the why.
Look, we'll be honest with you:
Michael Jordan didn't become the best of all times in basketball by reading books. He went ahead and practiced, played and failed every single day. And then he tried again.

We want you to be the Michael Jordan of SEO.
We want you to apply all of this knowledge on a website. We want you to test things, fail, and then try again until you succeed.
You'll learn more in six months of practice than you would in a year of reading. We guarantee this.
A year from now, you'll have undeniable proof that you can rank websites using SEO. And let me tell you, if you want to earn a living from SEO, you'll need a portfolio you can show to potential clients.
This will be your first project.
What should it be about?
We recommend you make it easy on yourself. Pick a topic you're passionate about, something you could write about every week with ease.
Don't worry too much about the money: Blogs are easily monetized via Ads and link positioning. In fact, We highly recommend you include achieving ROI within a year as one of your project's goals.

Buying a domain, a decent web hosting service and installing WordPress is surprisingly cheap and easy nowadays. Don't let that deter you! Remember, if you do your job right, you'll actually get the return on investment and more.
You'll be able to experience each major aspect behind SEO, learn how to manage year-long projects and SEO campaigns while building a portfolio and relationships all in one!
Once you've done this, a world of opportunities will open for you:
You could find a job at a digital marketing agency in need of experienced SEOs
Take on clients that need an SEO campaign for their business
Fund personal projects.
The path you choose depends entirely on who you are and your personal goals.
But you must embark on your journey and find out what's best for you. There's only so much you can learn from reading about SEO.
Final Words
Our last words come with two tips: always strive to learn more and be patient.
Thankfully there are tons of seasoned SEO experts that run blogs and communities across Slack, Facebook, Reddit, and YouTube.
Google's algorithm is constantly updated and keeping up can be fairly difficult: this is why dedicating a couple of hours every week towards reading and learning is time well spent. The rest of your time should go towards your first project.
Lastly, be patient. Managing and executing an SEO campaign is a process that takes months, and during this process, you'll need to trial and error your way to excellence. No need to rush things.
We sincerely hope this guide has put you in the fast lane towards becoming an SEO expert.
Thank you for reading it!