How To Submit URLs To Google: Get Indexed Fast!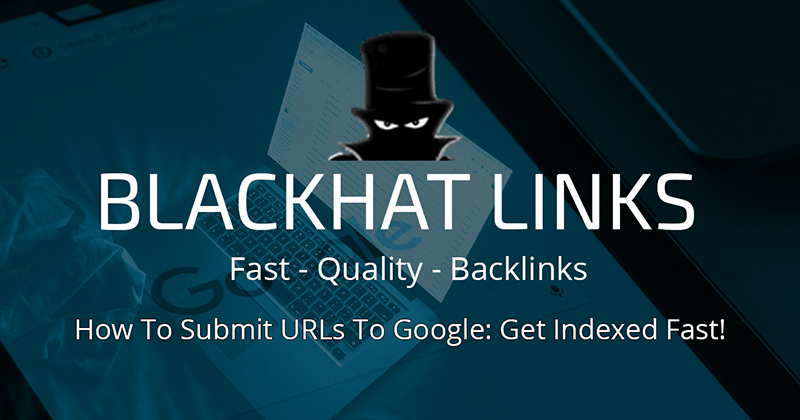 Probably one of the most common questions amongst SEO clients is how exactly they can submit URL to Google, or rather the process to submit a website to search engines to get your website or backlink indexed. SEO is, at the end of the day, an investment, and it's only natural that clients wish to see results as soon as possible.
But things are, for better or worse, not as simple in SEO. You don't just press a button that says "submit URL to Google" and watch your new website indexed by the search engines. At least not with Google.
Let's quickly remember how Google works in this matter:
Google bots, often referred to as "spiders", constantly explore the internet and crawl pages and report to Rankbrain their findings. Google's AI then catalogs all of this content and properly indexes it; This alone can take quite some time to happen on its own (not to mention there's also the dreaded Google's Sandbox if your domain is new).
Please note the difference between "crawling" a backlink and "indexing" a backlink. First google crawls a website with their spider bots and so google knows about the content including your backlinks. At this stage your backlink gets counted and valued. Wheather the site gets indexed or not is decided by google's AI and depends on various factors like domain authority, content quality, content length any many many more.
We ensure a 100% crawling rate for all backlinks. The indexing rate on our backlinks is mostly about 50-60% (which is super high).
In this article, we're going to discuss how you can submit URL to Google ASAP, and some pointers on how to beat the Google Sandbox, just in case your website is currently stuck in it.
How To Submit URLs To Google
The only way to directly submit URL to Google is through the Search Console using a sitemap. I'm going to detail, step by step what you need to do.
First, you need to register a Google Account and I highly recommend that this account is used exclusively for web related purposes of your business and/or Blog. Having a Google account will allow you to use Google Analytics and other useful applications that can help you with your local SEO campaign, and overall rankings in the SERPS.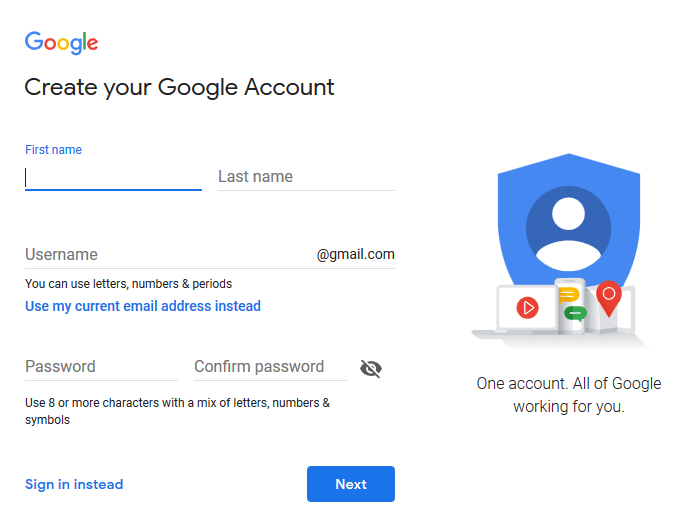 Once you've registered, go into the Google Search Console link above and log in with your credentials.
Next, select the Add Property option in the dropdown and type your website's URL.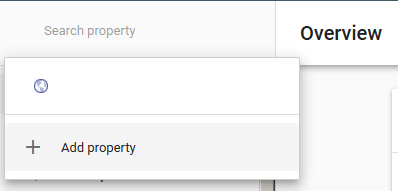 You'll then be asked to prove that you're the owner of the website, simply follow the steps Google outlines. You can learn more about the verification process here
Once you've verified your website, it's time to create a Sitemap. A sitemap is a file that stores all the information about your pages and resources that are displayed on your website, making it a critical tool for link indexing.
If a Google Crawler stumbles on your website it'll automatically crawl it and try to determine your web structure and information. A sitemap, on the other hand, tells a google crawler all this information upfront, making it considerably easier to read all of your data quicker and index backlinks more efficiently.
Since I use WordPress, I just use the Yoast SEO plugin to create my sitemaps (I also use Yoast for other SEO tasks so it's just convenient for me).
You can also use https://www.xml-sitemaps.com/ . This website will automatically generate a sitemap for you so you can submit URL to google as fast as possible.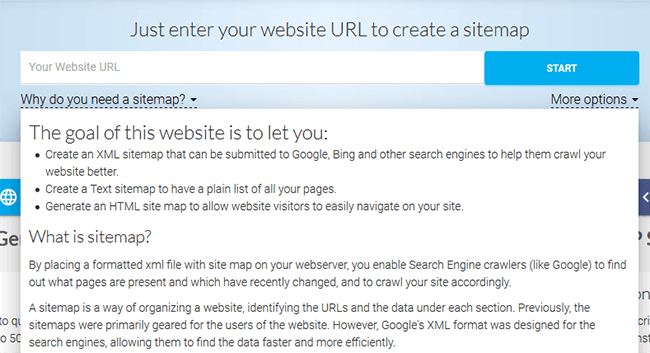 Once you've generated a Sitemap, it's to return to your Google Search Console dashboard.
Go back to your Google Search Console dashboard, click on "Sitemaps"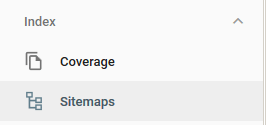 Then click on "Add a new sitemap" and paste your sitemap's URL.
Note: If you used a different tool, you might have to upload your sitemap to your web server directly, then paste that URL in this field. Also, if you have multiple sitemaps, repeat this process with each sitemap.
How To Submit URLs To Google: Submit A Webpage
If you've already been indexed by Google, and you wish to submit URL to google for a single webpage (perhaps a new article you wrote on your website, or a time-limited offer landing page), you'll have to use the old version of Google's Search Console
Go to the left menu on your dashboard, and select "Go to the old version"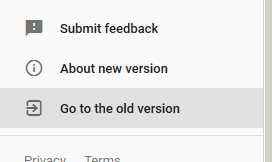 Then select "Crawl" on the dashboard, "Fetch as Google", paste the URL in the input bar, and then click "Fetch". After that, your webpage should appear below, along with a button that says "Request Indexing".

Press that button, solve the Captcha and Select "Crawl Only This URL"
That's it! Now it's just a matter of time before you're indexed.
How To Submit URLs: Bing, Yahoo! & Duckgogo
Since we've already covered the most complicated part of indexing your website (submit URL to google), we're going to go ahead and submit website to search engines, in this case: Bing.
There are two ways of doing this:
You can submit your website through its URL submission tool located here. Just type in your URL, solve the captcha and submit it.
Alternatively, if you want faster (and better results), sign up to Bing's Webmaster Tools using this link, select "add a site", fill in the form and upload your sitemap.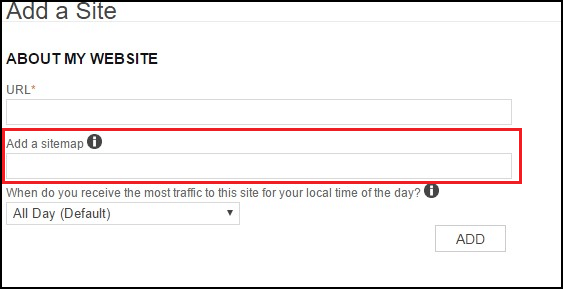 Bing, Yahoo, and DuckGoGo share their index, so by completing this step, you'll have successfully indexed your site on all major search engines.
How To Submit URLs To Google: Indexing Issues
Let's say you've followed all the steps needed to submit URL to Google and wish to check if the Google Crawlers have done their job.
The easiest way to check is by using the site: search operator on the search bar, like this:
Site:yourwebsiteurl.com/random-page/
I used it to check if Google Crawled one of our latest articles: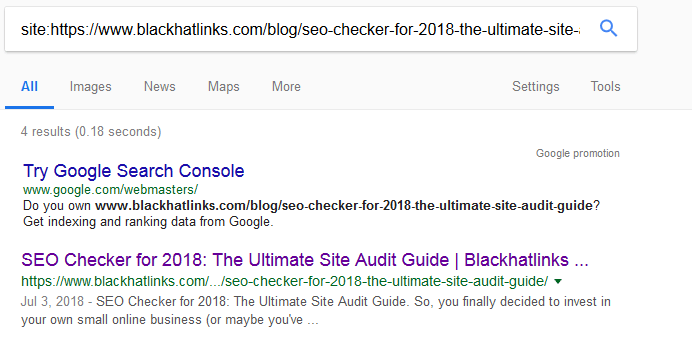 Looks good! Go ahead and use the same search operator in Bing.

Everything seems in order, but what happens if this test fails?
Here's what you need to do:
Ask yourself: how long has this webpage been live for? If it's less than a week, then wait until a full week has passed since you submitted your URL for indexation.
A robot.txt file might be blocking your indexation. We discussed the importance of having a good robot.txt file in our website audit guide, so feel free to take a look at it. For now, use Google's txt Test Tool to see if Google crawlers are being blocked. This makes it impossible for you to index backlinks.
Your .htaccess file (a configuration file for websites) has a header that blocks Google bots. You'll need to edit it directly from your web server. Most hosting companies can help you with this through their support channels.
Check for a noindex tag on your website. You can use the WordPress editor and press control+F and type "noindex". If you find it in your website's HTML, delete it.
Use the search console's URL inspection and check for any accidental redirects and proper canonical tags.
Let's say that you've gone through all the checks and you're still having indexation issues, in that case, you might be looking at a possible Google penalty (unlikely, you'd most likely noticed it in the Search Console), or your website is simply on Google's Sandbox, which is a very common occurrence when new websites submit URL to Google.
But, what is the sandbox?
How To Submit URLs: The Google Sandbox
The Google Sandbox is, in a nutshell, a "test" period that all new websites go through before the search engines allow them to climb to the top rankings.
Even if you submit URL to Google, their AI not only needs to classify and register the data on your website, it also has to evaluate whether your content is good, and relevant for competitive keywords or just an unintelligible spam fest that got pumped with tons of backlinks. This means it's possible your website was crawled, but the link indexing process is still underway.
Most websites owners have to wait before they actually see positive results from their SEO campaigns, this is especially true when competing for high competition keywords, so Google naturally finds it uncommon that a newer website suddenly blows everyone's else out of the water. Google needs time to evaluate why exactly this happened.
Hence, the Sandbox or trial period that you have to endure before you're actually indexed.
What exactly can you do about this? Well, sadly, not much. You have to focus on generating positive user experience, diversifying your backlink profile and… Being patient.
Generating Positive User Experience
First of all, you'll need quality content. If you're running an affiliate marketing site, create your money article and at least five supporting articles. If you're running an e-commerce business, consider adding a Blog to your site to speed up the link indexing process (your blog posts are linkable assets that can generate direct traffic and activity to your site).
Promote these supporting articles on communities, through guest posts, or social media. I highly recommend coupling these with social media engagement packs.

You don't need an extensive promotion campaign, just enough to generate some buzz around them, focus on creating engagement content with plenty of multimedia resources. Then, submit URL to Google using the "single page" method with the old search console.
Get some Private Blog Network backlinks
Private Blog Networks ran by professionals will net you high relevance backlinks for your content and homepage.
I suggest sending most of your initial backlinks to your homepage. No need to go overboard just yet, slowly feed your website with more links over time (especially once you're indexed). This will help you build some much needed Domain Authority.
Follow these steps, resubmit your content through a sitemap and you'll be indexed in no time.
How To Submit URLs: Final Notes
The very first step to getting organic traffic and a steady passive income comes with indexation. If you don't submit URL to Google, there's a good chance the Google Bots find and crawl your website, however, there's no way to tell when this will happen: until then, you'll have zero organic traffic.
If you submit URL with a sitemap, Google will have a much better idea of what your website is about, dramatically shortening Google's Sandbox effect.
During this downtime, I recommend you check some of our other articles on backlink building strategies and on-page optimization so that your content is ready to tackle the top spots as soon as its indexed.
Good luck! And thanks for reading!