Complete International SEO guide for 2019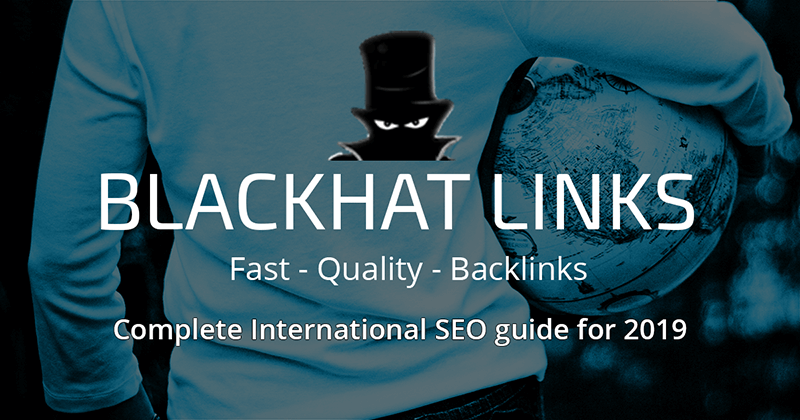 International SEO has been become an increasingly profitable and critical part of many businesses' digital marketing strategy.
With each day that passes, we become a more and more globalized society, and companies understand that reaching markets outside the US is often key for exponential growth and revenue.
As with any other aspect of SEO, information that was relevant a few years ago, just isn't nowadays. Google continuously introduces new tools and changes to their algorithm to offer a better experience to their users, and it's absolutely important that we, as online marketers, keep up the pace.
By the time you're done with this guide, you'll know what international SEO is, know if your business needs it, how you can optimize your website for international SEO ranking, and what I consider, are the best international SEO tools today.
Let's begin!
What is international SEO?

International SEO consists in optimizing your web structure and content to help search engines understand which countries you're targeting. That way, they'll refer users to content and language best suited according to their location.
This way, your visitors will get the most relevant content to their queries. Google's RankBrain will understand your webpages offer its users the best experience, and you rank up. Simple enough.
The benefits of international SEO are very clear for websites with informational content, but it becomes critical for multi-national businesses that offer their products (and shipment) for audiences across the globe.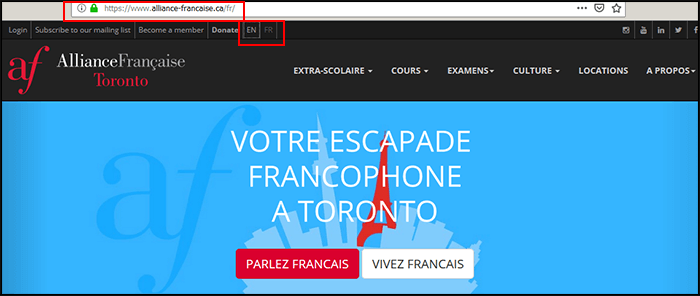 Many businesses in Canada, for example, need multilingual websites since they have to offer their services online both in English and French. International SEO optimizes content to make sure these businesses' audience reaches a webpage they can actually buy from.
As you can probably tell by now, the optimization each of these pages need far exceeds a simple content translation. It can often be an expensive endeavor, so it's important you're sure optimizing for international SEO ranking is worth your time and money.
Let's start by figuring out if there's an actual demand for our products and services.
International SEO: Determining Demand

Our first step is reviewing all of the available data and determine if our business needs international SEO.
There's three ways to determine if there's an actual demand for your products and/or services in foreign markets:
Reviewing your internal data
Extensive Keyword Research
Reviewing External sources
Before we delve in reports and trends from outside sources, let's see what your internal data has to say:
Reviewing Internal Data
If we want to identify potential markets we need our website to target, an excellent place to start would be our Google Analytics dashboard.
If you still haven't set up your Google Analytics user tracking, I highly suggest you take a look at our guide and then return here.
Go to your "Audience" tab, and then click on "Geo" section.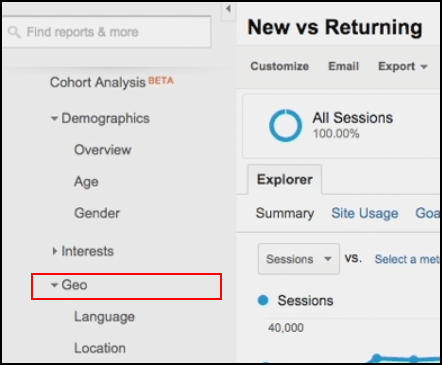 Right off the bat you'll notice all of your visitors have been organized according to their country of origin. Take a look at the number of sessions, session duration and bounce rate.
The volume alone will tell you whether or not there are international audiences that are interested in your services and products, and the bounce rate will tell you if you're missing out on potential customers (since there's a chance a language barrier is preventing them from converting).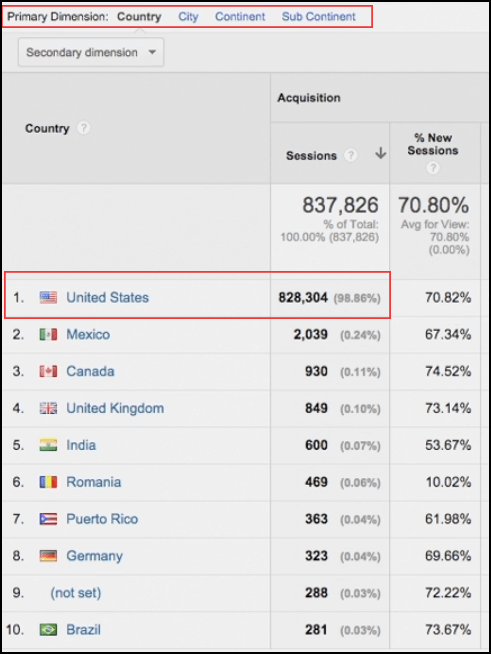 If you have a noticeable chunk of traffic coming from a country you've not optimized for, my advice would be to use your Google Analytics segmentation and data filtering options to determine what their clickthrough and conversion rates are.
Note: The steps for data filtering and market segmentation are in our Google Analytics dashboard guide, feel free to check it out once you're done reading this guide.
If you're noticing some favorable numbers conversion wise, then that's already a big indicative that you should consider international SEO optimization for your business.
If you didn't, that's okay, it's time we conduct a keyword research with our target language and see what the current demands for our products looks like.
 Keyword Research and Demand

Your international SEO ranking will largely depend on which countries have shown demand for your services and/or products, their language(s) and the keywords they're using.
Afterall, if there's no demand, then you're better off keeping your offers to a local audience.
Our priority right now is to find relevant keyword and phrases your international customers use to locate your services and products, their respective search volume and how hard it is to rank for these keywords in each of the countries you're looking to target.
Chances are, you're currently not ranking for any of these keywords (hence the inconclusive data in your Google Analytics dashboard). But keep an eye out for the odd informational post with translations that could be helping you rank for high traffic keywords, they're valuable gateways to your geotargeted content later on!
For this section, we're going to use some of the best international SEO tools available.
Search Engines Keyword Tools

Several search engines have their keywords tools, and while their search volume data should always be compared to independent databases, they're an excellent starting point.
But which one should you use?
That depends entirely on the country and audience you're targeting.
This article has listed the most used search engines for the top 15 GDP nations. You'll want to target audiences with enough money for your products and services, but you'll also want to use optimize for the search engine they use.

While Google dominates in many of these countries, you'll have Yandex and Baidu as formidable competitors in Russia and China. Yandex's Wordstat will help you tremendously. Bing also has its own keyword tool.
But there's a good chance you'll be using Google Keyword Planner for the most part, since Google reigns supreme for the most part.
Once you have your initial keyword list, it's time to compare its search volume, clickthrough rate and overall ranking difficulty with other sources. Namely SEMRUSH and AHREF
AHREF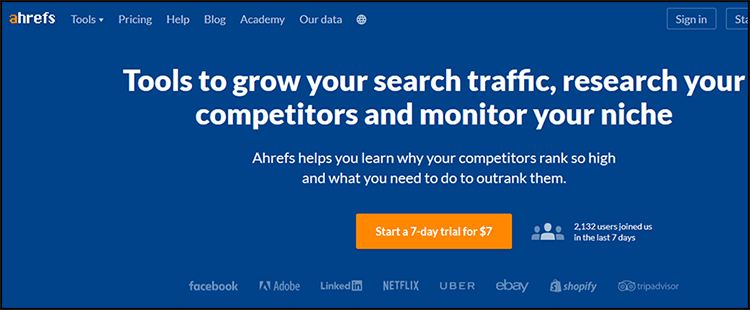 AHREF has a massive database featuring over 155 countries as of today. That's absolutely massive.
Their keyword metrics and modules are also incredible, and should be a part of your International SEO tool suite well after you're done with your keyword research.
For example, you can find out who your main competitors are, do a competitor analysis (AHREF excels at it), and get an even larger keyword bank you should target in your international SEO campaign.
Another great option is SEMRUSH
SEMRUSH

SEMRUSH has a very detailed keyword database for over 25 countries. It's not as extensive as AHREF's database, but it's very well curated and the tool itself is very easy to use and rich in details.
SEMRUSH is quite frankly a top tier tool when it comes to competitor analysis, which in itself is another high value keyword source you'll want to tap into.
Finding high value keywords is important, but since we're still in the initial phase of our international SEO campaign, it's absolutely critical that we analyze these numbers and figure out if they're worth investing money into.
Sorting Out the Data
Now that you've successfully compiled enough initial data for your international SEO efforts, you'll know:
If you have to do language targeting (your audience speaks a different language)
If you'll have to invest into creating customized content for your new audience (they might only need a particular line of product of services, not all).
More often than not, you'll realize you'll need both. This translates (pun intended!) into pouring significant resources into your international SEO campaign.
Before we move on, let's take a look at outside sources and trends that might give us that key piece of evidence we need before we actually invest into targeting foreign markets.
Reviewing External sources

Lastly, it's recommended you take a look at some outside sources. Afterall, industries with thriving numbers are green fields for international SEO efforts. If you're pitching your boss the idea of going after foreign markets, you'd do well to support your thesis with additional objective sources.
Visit eMarketer, Internet World Stats, Econsultancy and other websites with reports and statistics on the audience you're looking to target.
Official sources such as trade organization websites (WTO.org) for relevant business statistics
Similarweb gives you valuable insights of a country's sector, competitors and traffic statistics
There are many other reputable sources of information you can check on before actually committing to an international SEO campaign.
But sometimes it's large scale events (in the countries you want to target) that determine if your product will be in high demand in the near or far future.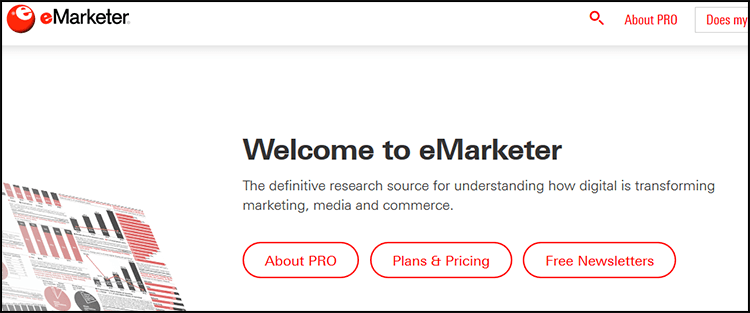 For example, India is currently going a telecommunications revolution, and a large chunk of their population will have a previously unheard-of access to WiFi.
If I worked for a mobile game developer company, for example, I'd definitely include information related to this event in my international SEO presentation speech, along with keyword data.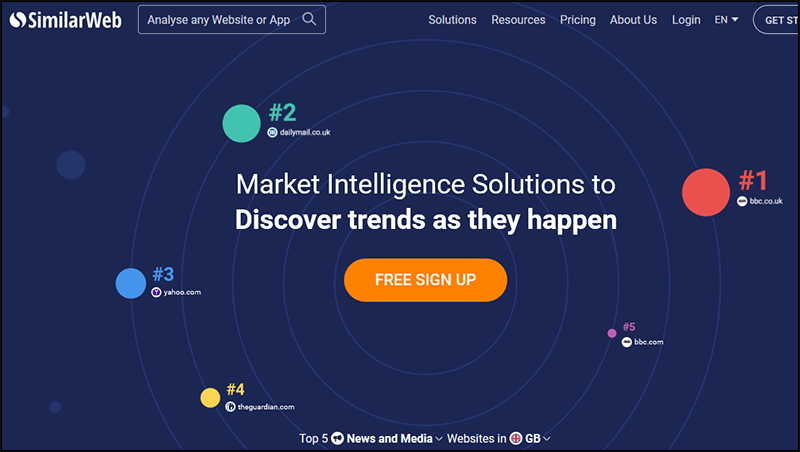 And if you're calling the shots in your business, you'd probably want your employees to do this for you as well, wouldn't you?
Should you use Google Global Market Finder?
If you haven't heard of it, Google Global Market Finder is a tool designed to help you find opportunities in the foreign market. The idea is good, and most of the tools developed by Google are major hits … But I'd highly advise you against using it in its current form.
It heavily relies in Google Translator for its use, and that alone can create major confusion and inaccurate data for international SEO (that heavily relies both in linguistic accuracy and precise data). You're better off hiring someone fluent in the language the country (or countries) you're targeting, both in the research and content creation phases of the project.
Having said that:
Think outside the box and support your international SEO case with as much data as possible: as we mentioned earlier, it can turn out to be an expensive task to complete, so you better have good reasons to think there's serious money behind your idea!
Once you're done sorting through the data, check your (conservative) sales projections, and ask yourself:
Is international SEO worth it for you?
If so, let's discuss international SEO web structure.
International SEO Web Structure

Now that you've determined (or at least properly estimated) what the foreign demand is for your products and services, it's time to determine if you should purchase domains, create subdomains to better target your audience, or incorporate translated subdirectories.
When it comes to international SEO, deciding which web structure to follow depends largely on two factors: the nature of your products and your budget.
First let's take a look at the options currently available, and then I'll recommend what I believe, are the best options for you.
You can target your audience either by customizing your content according to their location, or their language.
First, we're going to explore geotargeting options for international SEO
Geotargeting with CCTLDs
Country Code Top Level Domains (CCTLD) are excellent for geotargeting. And in the case of E-Commerce sites, it can be mandatory for international SEO and legal requirements.
China, for example, is a particularly competitive country when it comes to international SEO ranking given its vast market. It is so competitive that ranking without a .CN CCTLD is incredibly hard. This most likely has something to do with the way the Baidu algorithm works (China's most used search engine).

Country Code Top Level Domains are also ideal for expanding to countries where one language is predominantly spoken (for example Scandinavian countries).
However, they come with a significant drawback: depending on the country, the ccTLD ideal for your business can be expensive to purchase, not to mention you'd start with zero SEO ranking. Building an entirely new backlink profile and authority to a fresh domain can also be expensive, but it's necessary if you wish to compete with local competitors.
It's also important to keep in mind that fully implementing CCTLD for international SEO ranking can be difficult (or at least resource intensive) from a technical standpoint.
With these pros and cons in mind, let's take a look at subdomains for international SEO.
Geotargeting with Subdomains
Geo-targeted subdomains are another solid option, but also have their own sets of disadvantages.
Subdomains help keep your ideal web structure depth in place, also known as the three-click rule that we discussed in another article.
They're also fairly easy to implement since you can use Google Search Console geo-targeting features to deliver your audience highly targeted translated versions of your content.  Subdomains are also very cheap, since most hosting services include them as part of their packages.

Google however, tends to consider subdomains as separate entities, forcing you to rebuild all your SEO authority from scratch, just like you would with a fresh CCTLD.
From a user experience standpoint, many users often don't understand how subdomains "work" URL wise and are slightly harder to promote. Subdomains can also bring about duplicate content issues with your root domain, and often forces you to fully differentiate content between both versions of your website.
When you're running a large e-commerce site this becomes an absolute nightmare in the long run.
Luckily enough there are still more options in terms of international SEO and web structure. In fact, I'd argue that for most, language targeting alternatives are considerably better. We'll review those shortly!
Geotargeting with Subdirectories
Country targeted sub-directories are, one of the best options right now.
Because they're subdirectories that exist within your root domain, they'll inherit all of its current SEO ranking. Depending on how well built your brand is in terms of SEO, this can represent a huge money saver in itself.
While this conveniently fixes most of the issues surrounding CCTLDs and subdomains, implementing and optimizing this alternative can be a resource intensive task.

When choosing between geotargeting options, it comes down to budgeting how much it'd cost to build your SEO ranking from scratch, vs how much you'd be charged for implementing a country targeting domain.
And even then, you'd still only have an estimate of the real costs. You'll still have to continue to pour resources into both domains to keep their SEO rankings on top of your competitor's.
In that regard geotargeted subdirectories come out as a clear-cut winner in the long run.
Ok, these are all your options if you decide to base your web structure on geotargeting. There's a couple of solid options if you decide to go down this path, but keep in mind that language targeting options are on the rise, and with good reason!
For brevity's sake, I'll review the top two options and recommend what I believe is best in term of international SEO.
Language Targeting with Subdirectories

Subdirectories, unsurprisingly, are a very cost-effective approach to international SEO web structure.
You benefit from your existing SEO rank and authority, and just adapt to your visitor's native language, similarly to how Skype and Blizzard Games do in their respective websites.
You can even merge translations for several locations, for example, Blizzard's Spanish subdirectory website will appear for visitors from Mexico, Venezuela or Argentina.
Language Targeting Subdomains
Subdomains, again, are great for maintaining your existing web structure and depth. But given the fact you'll often have to rebuild your entire SEO authority around this new entity (at least in Google's eyes) make this, in my opinion, a suboptimal course.
Best Web Structure for International SEO Option
In my opinion, as of today, language targeting directories are a clear winner in terms of cost and technical resources needed for implementation. There's actually recent data that suggest CCTLDs don't have a clear edge over directories, this could be thanks to Google Search Console options for geotargeting and editable HTML Hreflang tags (which we'll also discuss later in this guide).
International SEO Hosting

In the matter of hosting, just like in regular SEO, you'll want something that offers your visitors around the world fast loading speeds.
In that regard, the obvious answer here is to use a Content Delivery Network service, with your main host located where most of your traffic is from (assuming you're using a subdirectory for your targeted content).
If you, on the other hand, have a network of CCTLDs for your international SEO efforts, you could consider as many hosting locations as continents you're trying to reach, or employ a reliable CDN.
International SEO Optimization

So far, you've successfully:
Located potentially profitable markets you should target
Determined an international SEO web structure that adapts to your budget
Selected a host and CDN to better accommodate your visitors worldwide
Now it's time we optimize your website and its content for effective international SEO
International SEO Translations

Whether you decided your web structure would language-target or geotarget your audience, it's important that each element of your page is both properly translated and optimized around your keywords.
Going from top to bottom, we have:
Your titles
Meta descriptions
Menu
Each navigation element
Headings
Body content
Images
ALT Descriptions
Call To Actions
Widgets (if applicable)
Product Descriptions
Currency
Prices
Contact Information
Address
Regarding the last two items, similarly to how we handle citations and NAP information in local SEO, all your contact information and address must be standardized to the last comma and number.
Simply put, if your NAP information isn't the same across ALL of your citations, listings and website then they won't be effective.

Accurate translations are absolutely necessary if you want your target to connect and trust your website too. I highly recommend you outsource this job to a freelancer or agency that operates in the country you wish to target.
Once your translations are ready, it's equally important to fully implement them. For example, if your website uses WordPress' CMS, chances are you're using WooCommerce for your e-shop.
WooCommerce has translated versions of its plugin, but only the backend options are translated, not your frontend features. This means your "Buy" buttons and pre-generated URL/categories will still be in English, even if you chose Spanish as your main language, for example.
You'll need to use a third-party plugin that can automatically translate those as well.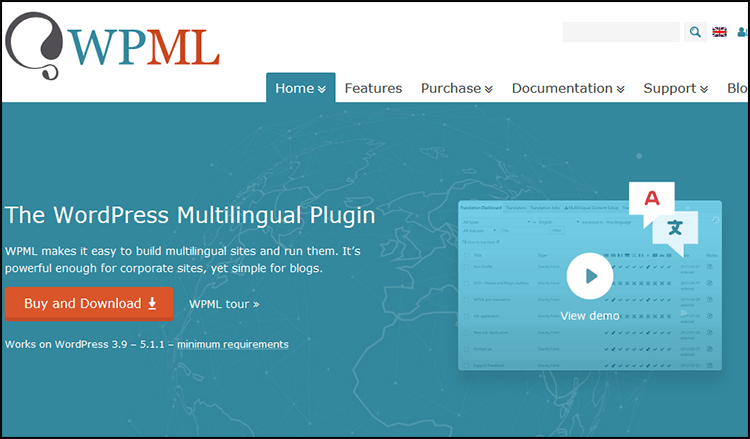 WPML is excellent, but is a premium tool, thankfully you got other options like Polylang or Loco Translate.
Now that you've fully implemented your highly targeted, translated content, it's time to retouch our HTML to make sure search engines directs our audience to the right pages.
International SEO: Specifying a Language

For this step, we're going to use a tool Google themselves have recommended: the Hreflang tag.
The Hreflang tag can be used in:
Your XML Sitemap
Your HTTP header
Each page header as an HTML link
The simplest way to implement the tag is by inserting it into each of our pages as an HTML link.
This can be a particularly tedious (but simple process), but thankfully there's a tool that lets you generate the HTML link, in the format Google considers best.
International SEO: Specifying a Country
The Hreflang tag can also be used to geotarget your audience via subdomains/directories. The tool I linked earlier works, simply make sure you include a country in the dropdown menu.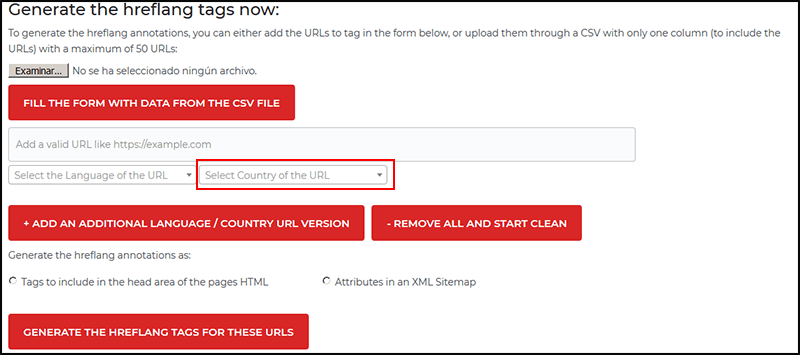 Blizzard and EA Games use this form of geo and language targeting for their customers, and simply redirect customers, from say, Peru or Argentina to the Spanish version of the website (that initially targeted customers from Mexico).
Geotargeting with Search Engine Consoles
If you decided to geotarget foreign markets using subdomains or subdirectories, then it's highly recommended you use your audience's favorite search engine webmaster tools to manually specify which version of your website they should be directed to.
Should You Use URL Variables? Redirects?
Some multiregional sites use URL variables, which are basically pre-generated sections of the URL that specify a country, for example "country=mx" or "country=uk"
Google themselves have said this is not optimal, so I highly suggest you choose any of the other options I previously listed for web structure and targeting.
What about Redirects?
You could technically use 302 URL Redirects to guide your audience to the right version of your website, but it's not recommended from a user experience point of view.
Redirects can be considered intrusive – and even downright annoying. Personally, sometimes I'd rather read the English version of a website and being constantly redirected to a different version is tiring.
Google have specified that it's best to let the user decide which version of your website they should visit. And I agree.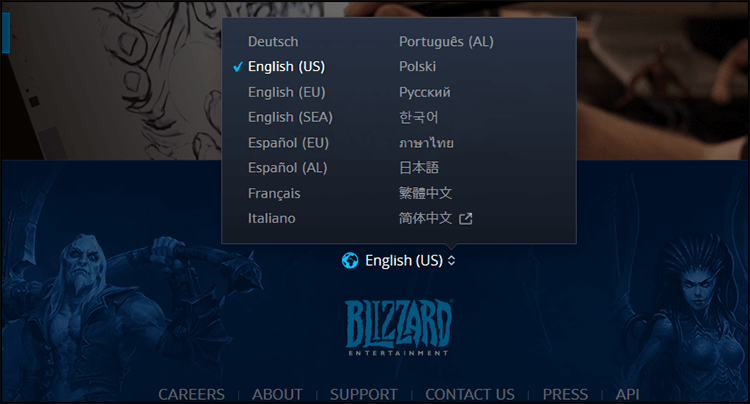 You can add links to different versions of your website in your footer, but try not to add more than three different versions. They also recommend you have a "main directory" listing ALL the possible language optimized versions of your website.
That way your users can locate their country and decide for themselves if they wish to visit it.
Final Words
Congratulations! You've managed to survive this long, exhaustive guide.
As you can most likely tell, international SEO has a lot of intricacies and nuances, especially in the technical side. But if you wish to expand to foreign markets, it's incredibly important that:
You're sure there's real demand for your products and services
You understand which keywords you should target from the get-go
You choose a web structure that best adapts to your budget and audience
You implement a carefully translated and fully functional version of your main website
All your content is SEO rich, and compliant with Google's (or any other search engine) guidelines.
Which is exactly what we've accomplished with this guide.
Remember that regardless of what country you're looking to expand or to tap into, you'll need high quality backlinks if you wish to get to the top of the search engines result pages. We recently released our most powerful backlink package to date, so be sure to check it out, and kickstart your new website's backlink profile from day one!

As always, thanks for reading, and we hope this guide leads you straight to success!