What is a Backlink? (And How To Get Them) [Ultimate Guide]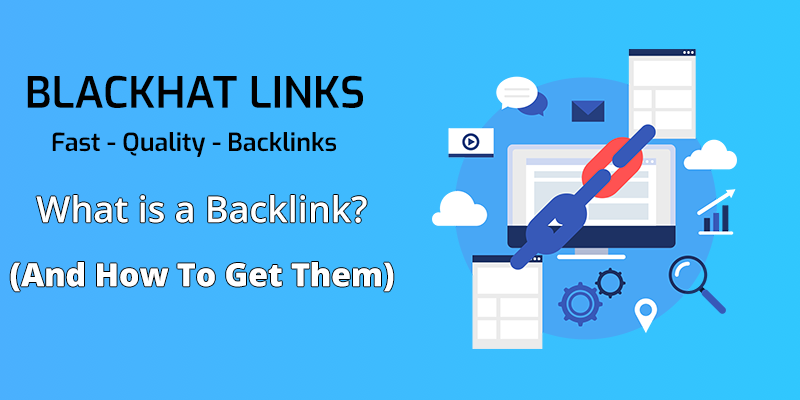 Search Engine Optimization continues to be critical for a successful business today.
Why?
Because Google holds a staggering 57% of all website traffic origin. And if you want to rank on its first page, you'll need a backlink strategy.
But what is a backlink?
Allow us to explain.
What is a Backlink?
A backlink is basically a link from one website to another. Google considers each of these backlinks as a voucher. Naturally, the more you have, the more authority you'll build over time.
Backlinks vary in their form and value, meaning that several factors will determine if they're good, mediocre or outright toxic for your website.
Let's explore the link between backlinks and SEO.
What is a Backlink SEO

A backlink in SEO holds a strong correlation with search engine traffic. This means that the more backlinks your website has, the more traffic it'll get.
The simple explanation behind this is that backlinks positively influence Google's PageRank (a score Google calculates and assigns to individual websites). This score determines your place in the search engine results page for any given keyword.
This influence is what SEO experts refer to as "Authority".
Authority is considered a major SEO factor by experts, and it's what allows websites to rank on Google's first page for commercially valuable keywords consistently. It is built primarily by sending backlinks to your website.
Or rather, by sending the right type of backlinks to your website.
Here's how to tell if a backlink is good.
Topical Relevant Backlinks
When you're building your backlink strategy, a good rule of thumb is to actively pursue links from websites that hold topical relevance to your business.
This means that you'll want an obvious connection or clear reason as to why a website would link to you.
For example, if you have a Sushi restaurant business, you'll want to pursue backlinks from Japanese cuisine websites, food websites or maybe a famous blogger that reviews Sushi restaurants in your town.

This would comply with Google's reasonable surfer patent.
On the other hand, Google would devalue links from, say, an IT forum since there's no clear connection to your Sushi restaurant.
Another big factor is the linking website's Authority.
Referring Domain's Authority
This is another huge factor, and it's fairly easy to visualize. Let's say that two websites offer to link to your Sushi restaurant:
A restaurant review site with a Majestic SEO Trust-Flow score of 41, and a recently created local blog with a Trust-Flow score of 2

Which link do you think will pass more SEO power to your website?
The answer is clear: the more authoritative site (TF-41 Website).
The data suggests that Google's original PageRank patent works like this:
Website A accumulates a lot of backlinks and authority. This is what some SEOs refer to as "link juice".
Website A decides to link to an external website. This link will pass significant "link juice".
The reasoning is that "Website A" is a popular website that hosts useful content to its users. By linking to you, they're saying: "we vouch for this website's content, and consider it to be a good source of information."
Keep in mind that MOZ, AHREF, SEMRUSH and Majestic SEO all have their own estimates of what a website's PageRank (or link juice potential) might be.
In our experience, they're all very trustworthy approximations.
Next, let's examine Dofollow vs Nofollow links.
Dofollow Links
Links have an associated tag that tells Google whether or not they consider a specific website a good source of information, or if they're just being linked for other purposes.
For example, if we were to link to an actual Sushi restaurant (or review site) to explain an SEO concept, we'd slap a nofollow tag on it.
Why?
Because we don't want to link to a website that holds zero relevance to our own, nor we are looking to promote them.
Websites that allow comments also have a setting that turns all comment links into Nofollow links, to prevent spam or other forms of backlink generation abuses.
Dofollow links work the opposite, and this is the kind of links you'll want. They tell Google that the referring website trusts you.
Nofollow links have limited influence on a website's ranking, but there's evidence to suggest they're not entirely worthless. Keep in mind that most websites have nofollow links under their backlink profile, and it would be fishy if yours didn't.
So, getting some nofollow links just to diversify your backlink profile is not a bad idea.
Just make sure you're getting the value your business needs when negotiating backlinks.
Link Placement
The position of your backlink is also important.  Google's Quality Rater Guidelines and their Boilerplate patent suggest that links that are positioned in the main text area of the page (commonly known as the website's body) are significantly more valuable.

Links on the sidebars and footers are, on the other hand, less valuable.
What does this mean?
Always strive to get "editorial backlinks", this ensures they'll be correctly positioned for maximum SEO value.
Let's take a look at another important factor: anchor text.
Anchor Text

A link's anchor text refers to the clickable words that form a link.
AHREF determines there's a correlation between keyword-rich anchor text and search engine ranking for said keyword.
SEOs a few years ago noticed this and proceeded to build their entire backlink portfolio around exact-match keywords.  Google then released the Google Penguin update and those website's ranks tanked.
Why?
Because having all of your links match for a specific keyword is beyond suspicious. And Google took notice.
So, what do we make of this short lesson in history?
Make sure only your best links have their anchor text modified after your most valuable keywords. Mix it up a bit!
Anchor text diversification is a must in today's SEO world, and it's something we at Blackhatlinks.com have mastered over the years.
We've noticed that branded anchor text, naked URL links, and others are essential to have. And it's become part of our work process.
The next factor we'll review is traffic.
Web Traffic And Content Freshness

Some of the best backlinks will not only be relevant, and authoritative: they'll also have amazing traffic potential. That much is clear.
But as it turns out, AHREF confirmed a small correlation between links from pages with organic traffic and rankings.
Again, it won't make or break how powerful a particular link will be since plenty of low traffic websites have high octane links (SEO wise). But it's worth noticing.
Another factor that (usually) goes hand-in-hand is how fresh a particular website's content is.
This means that getting a backlink from a tutorial that gets updated monthly will have more value than a backlink from an abandoned resource page.
The reason is simple: Google likes content that is up to date, and relevant to its users.
We've talked about the importance of revamping your website's content in the past, and it's very much linked to this. Fresh content just seems to do better in SEO in just about every aspect.
A domain's link history also has an impact on how much SEO juice it can pass. We'll discuss it in a bit.
Referring Domain Linking History

Let's say you've found a relevant, super authoritative website that is willing to link your website every week.
Great! It should only take a few weeks to get to #1 on the search engine results page, right?
Well, not quite.
As it turns out, backlinks from the same websites have diminishing returns. This means that it'll pass less SEO juice every time it links to your website.
This means that you're better off getting links from a large variety of websites.
Data from Backlinko also supports this claim, as there's a clear correlation between the number of referring domains and SERP rankings.
Next, let's talk about HTML/text and JavaScript links.
HTML vs JavaScript Links

In the old days, several SEO link builders would stuff links using JavaScript since Google crawlers were notoriously bad at crawling them.
Times have changed. Google, in fact, has gotten so good at it that your very own Google Search Console can show you how they render your website (and JavaScript).
Keep in mind though: on the off chance Google is unable to render your script, your link won't get crawled.
Internal Links

Right off the bat, you must know that external links are more important than internal links when it comes to building authority.
Internal links, on the other hand, are very important from a conversion optimization standpoint, user experience, and overall bounce rate mitigation.
While they both have tremendous SEO value, external backlinks will have more effect on your domain authority, and thus organic traffic.
Now that you know all the properties of a good backlink, it's time to go over some of our favorite link building tactics.
How To Get Backlinks

It's clear that you're going to need backlinks if you want to build your domain's authority.
But how?
You'll need a backlink strategy that incorporates link building techniques.
Your backlink strategy should contemplate:
Weekly allocated time for link building
Monthly link building budget
Campaign focus (white hat links primarily, black hat links primarily or mixed)
Measurable goals: For example, build domain trust flow to 5 within the first three months, etc.
Content creation budget
Amongst other things.
Right now, three main backlink generation techniques rule SEO.
We'll share them with you.
Guest Posting with a Unique Offer

We've talked about guest posting in the past, and it continues to be one of our favorite strategies.
Why?
Because it's a tried and true technique whether you're starting to build a backlink portfolio for your website or if you're already a proven industry leader.
And you're just one Google search from unearthing tons of opportunities.
Use these Google Search Operators:
topic + intitle:"write for us"
inurl:guest-post
Topic + intitle: "become a contributor"
Topic + intitle: "write for me"
Now it's a matter of finding blogs that adhere to the quality backlink guidelines we just talked about.
Once you've written an awesome post for the website's audience, it's time you offer them a little extra for visiting your page.
You can create additional, exclusive content for the readers of your guest post. It could be something as simple as an infographic, or as elaborate as a guide or even a video.
This is how you secure that valuable SEO backlink while getting some juicy traffic (and potential subscribers) at the same time.
Next let's discuss a more direct, yet very powerful approach.
Buy PBN Backlinks

Links from Private Blog Networks are often what makes or breaks a successful SEO campaign.
Small businesses, large brands, affiliate sites, and even known influencers leverage them, just as they have in the past decade. This is because PBN backlinks are substantially easier and cheaper to secure than traditional white hat links.
So, what's the catch?
On top of all the makings of a good backlink, you need to make sure that:
The Private Blog Network is, indeed, private. This means the network owner directly manages, maintains it, and keeps it hidden from nasty, unwanted crawlers and gawkers.
And that all of the domains are clean. Domains that carry Google penalties will offer zero value for your money, and might even earn you a manual penalty straight from the company's staff.
Fortunately, there are proven professionals that have perfected the science behind fully customizable, powerful backlinks.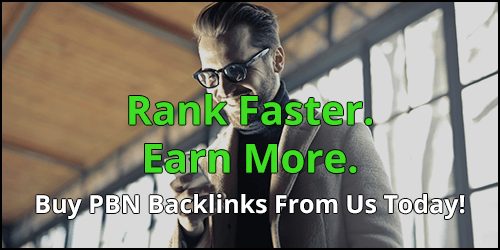 We at Blackhatlinks.com offer backlinks plans that adapt to any budget:
Trust-Flow 25 Backlinks
High Trust-Flow 30 Backlinks
Super High Trust-Flow 35 Backlinks
Ultra-High Trust-Flow 40 Backlinks
Normally, getting a backlink from a TF-40 domain costs well over $350. This is because TF-40 domains belong to industry leaders and well-established authorities on specific niches.
Our individual link costs a fraction of that. And it comes with all the makings of a powerful backlink.
We offer topical relevance across 59 niches and 9 industries, fully customizable anchor texts and dofollow links that are guaranteed to give you insane value over time.
We understand that return on investment and complete safety are paramount factors when you buy PBN backlinks.
And that's exactly what we offer.
Not all businesses have the time or budget to dedicate themselves to finding exclusive white hat links. In fact, most rely on PBN backlinks at some point.
It's a good idea to consider including them as part of your strategy as well!
Lastly, we want to mention a vastly underrated backlink generation technique: content syndication
Content Syndication

Imagine if you could get additional backlinks for content you've already written and published.
It turns out it's not only possible: you should be doing it right now.
You've probably heard of LinkedIn and Medium.
These two amazing platforms allow you to repost content that already exists on your website and instantly multiply its exposure to new audiences.
Some people like to use a rel=canonical tag on their web site's content and repost word by word their best content.
And you could.
We recommend you mix things up a bit; rewrite a few paragraphs, change headlines and whatnot.
You can also turn your existing content into an infographic, video or PDF guide that others can download and post it across platforms.
The possibilities are endless. We highly recommend you think outside the box and find out which pieces of content are worth syndicating today!
Final Words
Backlinks are here to stay in the foreseeable future. They've remained a core part of Google's algorithm because it's the main driving force behind domain authority building.
And frankly? It works. It's a very elegant solution that both rewards trustworthy sources, as well as engaging content creation.
Now that you know the ins-and-outs of SEO backlinks and how to get them, we encourage you to start building your domain's authority today and drop a comment if you found this guide useful!