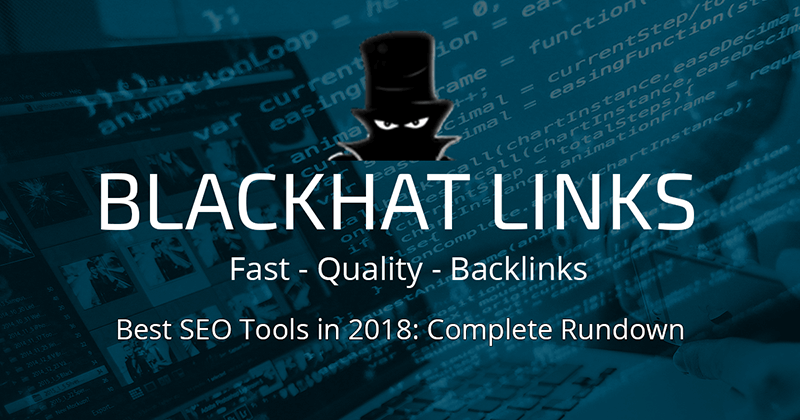 Best SEO Tools in 2018: Complete Rundown
So, you've finally realized your business could benefit from SEO. Or perhaps you're an online marketer who just managed to land his first SEO contract, and you're not sure what the best SEO tools for 2018 are.
The truth is, there is an incredible amount of SEO tools out there, and it wouldn't be an exaggeration to say the number is in the hundreds, especially if you count both Blackhat and Whitehat tools, but only a handful are worth mentioning and reviewing.
As excited as you might be in starting this amazing journey to passive income in the form of sales, it's important to understand these facts:
If you're a business owner, there's a very good chance you're better off outsourcing your SEO campaign to an experienced marketer that can dedicate himself to all the nuances that come with SEO in different niches. Understanding how to use the best SEO tools to their full potential takes time to learn, and you're probably better off investing your time in important business decisions only you can make.
If you're a new and up and coming online marketer, or SEO enthusiast, there's a good chance you're better off working for an agency and getting to know some of these tools intimately before charging your clients for tools you might not even be able to fully utilize.
If you're still interested in knowing the best SEO tools, and you're willing to put in the time needed into learning how to use them (to be fair, most of them are very user friendly), then it's time to start with the best technical SEO tools for your website in 2018!
 Best SEO Tools: Technical SEO

In this section we're going to look at tools that help you get all the technical aspects of your SEO campaigns under control, and make sure your website runs as smoothly and error free as possible.
We're going to look at some of our favorite Google SEO tools, as well as some other useful third-party tools.
Google Analytics
We've recently discussed about Google Analytics in a previous article. I highly suggest you check it out so you can understand some of the amazing functions this tool has, and why it's consistently voted as one of the best SEO tools every year.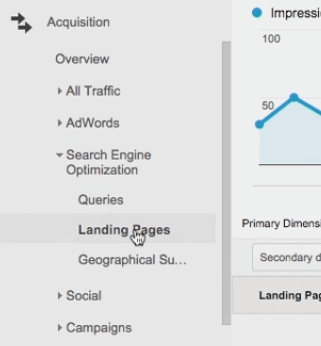 The sheer amount of data you're able to filter into easy to understand reports and metrics is fundamental when keeping up with the SEO world. It helps you understand your audience and boost your rankings, making it one of the best SEO tools in the technical department.
Its reports also allow you to understand what kind of content is popular amongst your audience, what sort of benchmark metrics you should aim for in your industry and much more.

Google Mobile-Friendly Test
It's estimated that over 57% of all searches registered by Google are from mobile users, and ignoring such a large portion of organic search would be a terrible mistake. Naturally, you'll want to check if your website is responsive across devices (especially smartphones), and that its content is fully readable by your prospects.
Thankfully you don't need an iPhone and an Android device at your disposal, you can simply use Google's Mobile Friendly Tool to be completely sure everything is working as intended.
It's easily one of the best SEO tools at our disposal because it helps businesses take advantage of a large fraction of organic searches – not to mention it's free!
Google Search Console
The Google Search Console is hands down one of the best free SEO tools. It's part of the Google SEO tools that we're covering in this article because of its tremendous functionality and versatility.
Google Search Console can check for crawling errors, page indexation, search analytics data and even data structuring! If you haven't already, integrate this amazing tool to your SEO arsenal, you won't regret it.

SEObility
We've recently discussed about the importance of performing SEO audits on your website from time to time and made a very thorough guide on the subject (in fact, you should read it before you start using this tool).
SEObility is a freemium tool that works as a site auditor. This means that paid versions will have more information, and be overall more thorough on its analysis, but the free version is not bad in itself.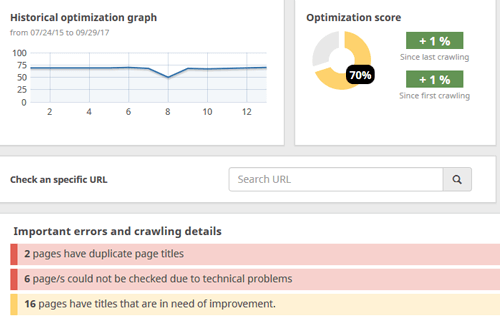 It takes a look at common site audit factors and even gives you recommendations on site navigation and structure, which is an underrated aspect of SEO site audits (most focus on indexation issues, duplicate content and on page optimization and not on-site architecture and flow).
It's a very solid, automated application (especially for those new to SEO) which is why it's earned a spot in our best SEO tools list.
Yoast SEO Plugin
If you're using WordPress as your website's CMS, then surely, you've heard about Yoast SEO plugin.
Yoast has a free version, and a premium version with some cool extra features (like internal linking suggestions and redirect managers), but the free version comes with some powerful on-page optimization suggestions, spellchecks and relevant user experience recommendations.
The plugin itself is frequently updated to keep up with SEO trends, which is also why it easily makes it one of the best SEO tools we can recommend on a year by year basis.
  Best SEO Tools: Keyword Research

We're going to review some of what we consider to be the best SEO tools in terms of keyword research.
Any SEO worth his or her salt knows that keywords are the bridge between prospects and businesses, and that choosing suboptimal keywords can doom a SEO campaign before it starts.
Getting inside the minds of our customers can be hard, but thankfully we got some pretty great tools – and tons of data! – to help us get the most value for our clients or business.
Google Keyword Planner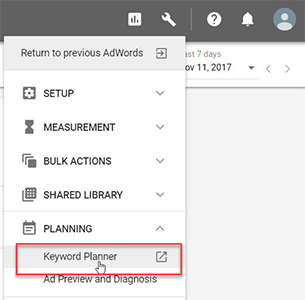 When we talk about Google SEO Tools kit, we can't leave their Keyword Planner out of the picture. Google Keyword Planner has a surprising amount of country-specific data that we can access: You can get a rough estimate on search volume, and even estimated conversion rate (or traffic net worth) for keywords. Unfortunately, the ranges on actual search volume are fairly wide, so you might need to rely on other tools for accurate data.
This tool also has a suggestions feature, as well as an "AdWords groups" option that allows you to find long tail keywords with powerful commercial intent. The fact that it's free makes it rank as one of the best SEO tools in 2018.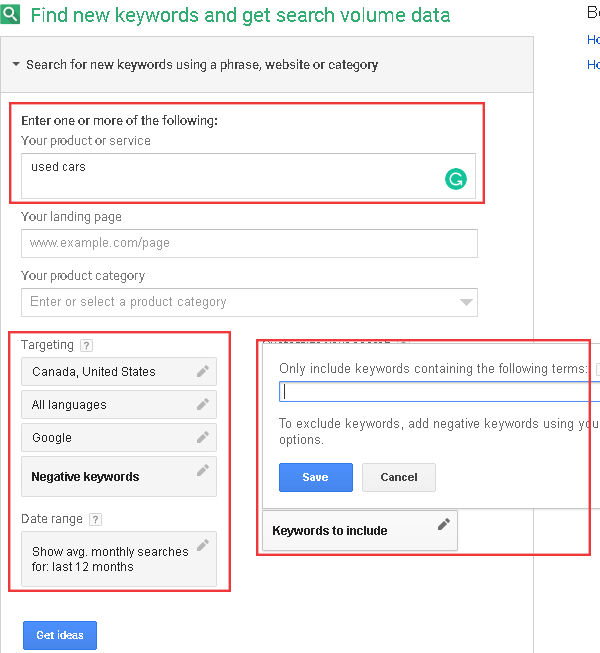 Google Location Changer (SERPs)
Google Location Changer is particularly amazing for marketers and small businesses that want to take a look at Google's first page in a specific location (for example, Miami) for a set of keywords.
The only drawback is that this tool only has data for places in the United States. But it's still incredibly useful for agencies whose clients are mostly located in the US.
SECockpit
SECockpit, in terms of keyword research, is without a doubt the best SEO tool. SECockpit is capable of scraping low competition keywords and long tail keywords with amazing potential using a simple seed keyword.
Its keyword database spans across different countries, allowing you to launch international SEO campaigns with a key head start since you'll find more and better keyword opportunities than your competitors. Keep in mind that this tool is not free: it has some very neat features, but most of them are available in their pro version.
SEO Content Helpers & Optimizers

This section has some of my absolute favorite tools. They specialize in very specific SEO tasks I do several times every day, making them huge time savers and overall content optimizers. I think of them as part of my SEO Swiss knife tool/daily kit that gets an incredible amount of work done while I focus my attention on other tasks.
Structured Data Markup Helper
If you understand the importance of structured data in SEO, but hate using schema.org (or find it too difficult to use), then you're in luck!
One of the best SEO tools comes from – you guessed it- Google themselves! They created this nifty assistant that helps you build amazing schema markups in seconds, with little to no coding experience needed.

Whitespark
When it comes to ranking local businesses, Whitespark is by far one of the best SEO tools.
Its local citation finder can help you boost your citations numbers and directory backlinks almost instantly. You can also investigate your competitors and find untapped backlink opportunities. If you haven't already, we recommend you check our Local SEO rankings guide and integrate Whitespark in your ranking strategy.

Blackhatlink's Google SERP Snippet Optimization Tool
Blackhatlinks has developed a Google SERP snipper Optimization Tool that helps you see what your search engine listing would look like before actually publishing it.
SERP snippets are a big deal, mainly because presenting yourself in an appealing way is a huge part of getting the click through rates you need to boost your conversions, and to increase your rankings. Google takes notice when someone searches for your keyword and clicks on your competitor's link and not yours – and it's never a good thing.
I usually take a look at paid ads and try to get ideas on how to present my content on the SERPs without being overly click-baity, and then tweak it on this tool before going live. It's easily one of the best SEO tools in my arsenal.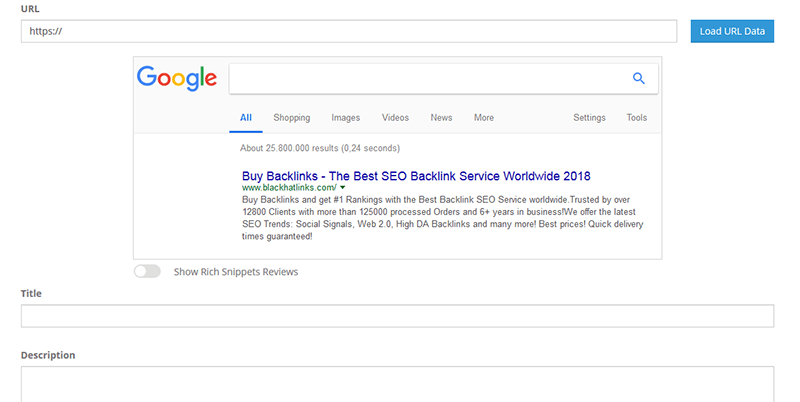 MozBar
I've had the MozBar since day one. Being able to check the first page of my competition while browsing Google or recognizing high authority sites right from the get go is amazing.
The fact that you can even get a preview of how many backlinks a specific page has, and its DA/Pa measurements without having to run a URL through a backlink analysis tool or OpenSite Explorer is great.
It's easily one of the best SEO tools because of how much time and effort it saves you on a daily basis, and because it gives you an idea of what kind of resources are being poured in to rank #1 for a set of keywords in terms of links.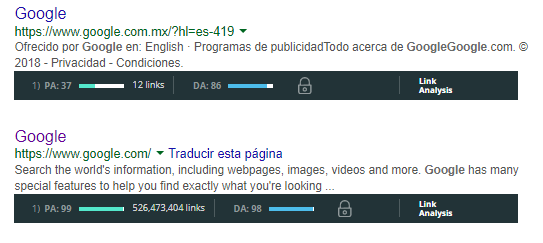 Best SEO Tools: All-in-one Platforms

We've reached, arguably the most important part of this best SEO tools guide: a rundown of what I consider to be the best-rounded tools, guaranteed to get you (and your clients) the most out of your money. Assuming you know how to use them, of course.
These tools are the bread & butter of SEO, they allow you to perform many different functions such as keyword research, backlink building, competitor analysis etc. Each one of them has a slight edge over the other in very particular areas, but many marketers and business owners are capable of running their entire SEO campaigns using one of these tools.
Evidently, knowing how to use these tools to their full capacity takes time, but being able to centralize your efforts and data in a single tool is incredibly handy (which is precisely why they're so popular and widely regarded as the best SEO tools).
SEMRUSH
I've found SEMRush excels in competitor analysis above all. Their keyword research functions also display your competition's top keywords, what is currently generating them most of their organic traffic, etc. Their backlink analysis module is nothing short of amazing. It allows you to track and understand what has worked for your competition and offer you ranking opportunities at the same time.

Their SEO suggestions module is incredibly thorough, it provides content ideas, backlink ideas and technical SEO improvements based on your target keywords. It also integrates data from Google Analytics and your Google Search Console to further identify possible optimizations to your website's SEO campaign.
These ideas are ultimately suggestions to further boost your traffic and Click Through Rate and need to be analyzed and contextualized properly to see what would work with your audience, but they often offer very valuable insight.
It also comes with a site audit function that allows you to track and fix crawl errors and indexation issues, which is always nice.

SEMRush is nothing short of a powerhouse all-in-one platform, but while it's amazing in analyzing your competitor data, it's keyword research module is perhaps not as good as AHREF's or SECockpit's (at least in my personal opinion). However, it's easily one of the best SEO tools out there, and if you're entering a particularly competitive niche, it might end up being the best overall choice since it has so many reverse engineering functions.
AHREF
AHREF is, in my opinion, the best all-in-one SEO tool today. It has an amazing keyword research and management tab, but its unparalleled internet wide crawling capacity allows it to have the best link analysis module out of any SEO tool out there.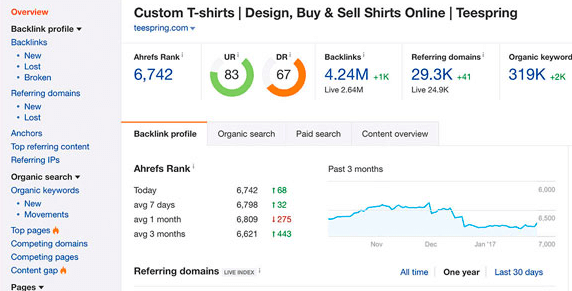 It has a very user-friendly interface, and its domain analysis options are very solid. It reminds me in a lot of ways to Moz's SEO tools suit (which are also great).
Understanding your competitor's backlink analysis and gathering ideas on how to build your own is a key part of SEO, and in that regard, with a mammoth database of over 10 trillion historical backlinks and six billion webpages crawled every single day, it's safe to say you'll get the complete picture every time you search and analyze a particular backlink profile.

Its keyword database is nothing to scoff at either, and it's particularly useful for SEO campaigns conducted overseas.
AHREF is without a doubt one of the best SEO tools out there. Learning how to use it to its full capacity is far from impossible, and there are tons of resources and online guides you can turn to if need be.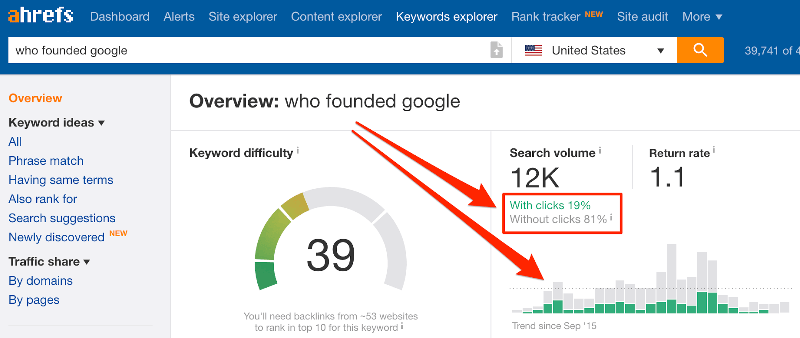 Best SEO Tools in 2018: Closing Notes
Congratulations on reaching the end of the guide! I'd like to point out that I've decided to list what I consider to be the best SEO tools in my personal opinion.
There are hundreds of SEO tools that we haven't mentioned but are incredibly powerful (ScrapeBox, MajesticSEO or TubeBuddy anyone?) mainly to keep things simple, and because some of these tools, while great on their own, are either somewhat more difficult to use, or because many of its modules are already featured in less expensive, or more advanced form in other tools.
Keep in mind that tools are there to help you automate many tasks, but no amount of tools and knowledge will earn you money if you don't have Private Blog Network backlinks helping you climb the ranks.

I hope you enjoyed reading our article, if you have any insights or suggestions feel free to drop a comment!