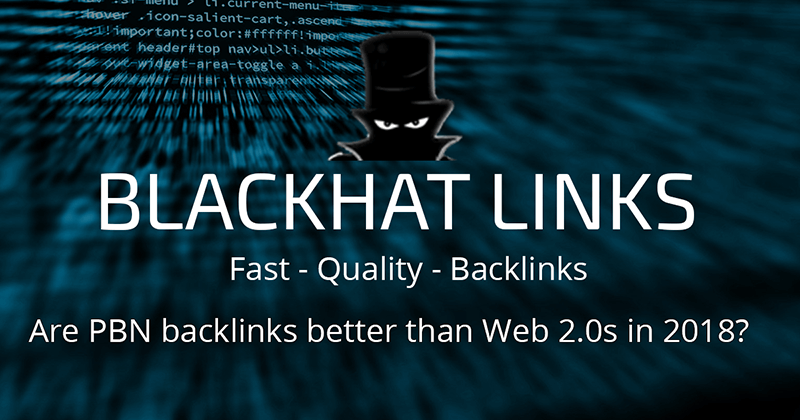 Are PBN Backlinks Better Than Web 2.0s?
Web 2.0s and PBNs have been two of the most used resources in SEO strategies throughout recent years. The way these are presented and how they effectively leverage their advantages to provide customers with value change each year, for this (and other reasons we'll mention later on) we've decided to break down whether it's better to buy PBN backlinks from professionals in the industry or invest in a Web 2.0 strategy for your business.
Comparing both services from a client's perspective can help you decide on the best course of action and save you thousands on SEO investments.
What are Web 2.0s
Web 2.0 websites are one of the very first iterations of dynamic web pages and user-submitted content combined, allowing users to have their own content indexed by search engines by almost three decades so far. Some of the biggest Web 2.0 websites are WordPress, Livejournal, Tumblr, and Blogger.
The measure of customizations and content you can submit varies between platforms, but at its core, it's text-based content along with basic multimedia resources (images and video embeds). The initial idea was to leverage the domain authority of these websites and funnel supercharged links towards your site. This worked a few years ago, but Google has since adapted and considerably devalued how powerful these links are.
Google's team (and now Google's Rankbrain) has understood that the content posted on these websites isn't something the creators of (say Word Press) have created themselves, so the links that stem from this content are rarely from an authority in an industry or niche in general.
They've also understood that just because a blog is hosted on a WordPress subdomain, it doesn't mean it's necessarily tech, or web related. Google values relevance heavily (after all they're focused on bringing the absolute best and most relevant results to their users), and this has further devalued most of the links that come from Web 2.0 websites.
These pages of content are also commonly riddled with spam and they're rarely used for their initial purpose, which was to provide the community with an easy to use content submission platform they could use to have their personal blog (or dabble in their first website creation experience). Google's Rankbrain constantly learns and recognizes patterns and have picked up on this behavior, further devaluing Web 2.0s links.
The question is, are Web 2.0s backlink strategies dead? Not quite. While inferior to Private Blog Networks, they still have some value to them. Let's compare them side by side, so you can decide whether you should buy PBN backlinks or go with your own Web 2.0 Ranking strategy.
What Are PBNs
We've discussed what exactly PBN are and why you should buy PBN backlinks, so we highly recommend you read that article first! But let's quickly recap: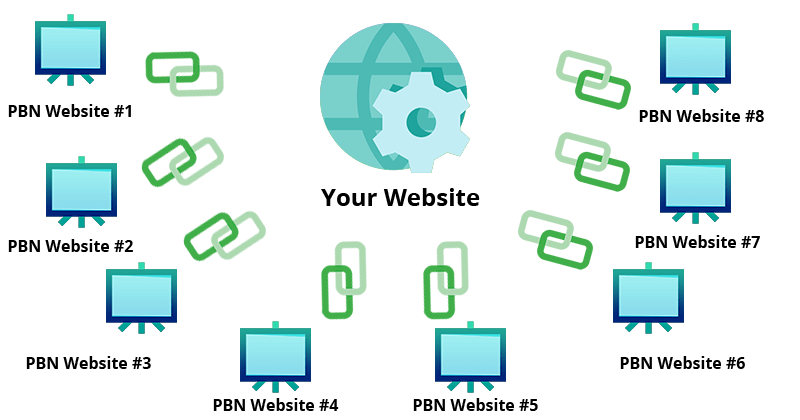 A Private Blog Network is a group of websites owned by an entity or company, used to rank specific websites regardless of its niche or keywords targeted. They're incredibly powerful because they faithfully recreate common interactions that occur when a website is regarded as a reliable source of information for a specific set of keywords.
They use aged domains, exercising high topical relevance for each of their links and allow users to control their backlink profile, anchor text diversification, and volume of links that refer to their business website.
Ok, so now that we've properly introduced our competitors, let's take a closer look at how they work and who is more effective at ranking websites.
Web 2.0 vs PBN Backlinks
Web 2.0s posts and Private Blog Networks are two entirely different things. We're going to look at the most relevant factors you need to consider when deciding whether you should buy PBN backlinks, or invest in a Web 2.0 strategy based on the latest trends we've observed.

Web 2.0 Niche Limitations
Ok so, this is perhaps one of the biggest downsides for Web 2.0s strategies. "Your" blog, is actually hosted in a subdomain sponsored by the Web 2.0 owner (for instance, LiveJournal) Every platform has its own set of rules and spam filters, but many of them don't allow certain content to be hosted.
Two of the most profitable niches are gambling and adult niches, however, content related to them is not allowed on many of these platforms, so there goes any chance of getting some slightly topical relevant backlinks.
PBN Niche Limitations
When you buy PBN backlinks, the sky's the limit. You can promote and rank for any niche you can think of because competent Private Blog Network owners have specific domains and web hosting that adapt to a niche.
Successful PBN owners are some of the more hardcore and efficient Online Marketers you're going to find, so not only will you work with experts in web positioning, you'll also work with professionals that understand how much money there's to be made in these markets.
Web 2.0 Link Longevity
Web 2.0s links will work for your website for as long as they're hosted and indexed, and unfortunately, that's entirely out of your hands. A Web 2.0 root domain owner (say, WordPress) can decide that your Blog is not fit to be hosted and take it down. You'll be down a link at a moment's notice because their system decided to clean house and get rid of some blogs, or maybe because it triggered a spam alert.
The criteria for what constitutes a spam alert or what is content worthy of being hosted (or not) are evidently not known. So the best you can do is try to make your content and blog look "legit" and hope nobody knows better. Pretty risky, especially after all the time you'll invest in a decent Web 2.0 network.

PBN Link Longevity
Private Blog Networks are again, vastly superior in this context. Once you buy PBN backlinks, they continue to pump their link juice back to your website for as long as it's active. If you buy PBN backlinks from professionals such as Blackhatlinks.com you won't have to worry about whether or not the network gets taken down by Google. We invest heavily in anonymity and being constantly under the radar. Just remember not to buy dodgy links from sources like fiverr, upwork etc., they don't tend to last long.
Web 2.0 Link Contention Creation Costs
Web 2.0s link longevity largely depends on how much quality it's invested into them. If you pump 200 words long, keyword stuffed nonsense articles, it's going to get taken down before the day is over.
Normally, Web 2.0s allow Tier 2 level of content (Being Tier 1, absolute top-notch sales copy), which is to say, it doesn't have to be great; but given the latest changes in Web 2.0 owners policies and increasingly efficient spam filters, the content in them has to be near Tier 1 now.
That means you'll potentially find yourself investing money into a copywriter that can pump enough content for an effective strategy to work. This cost adds up tremendously over time, and given how unreliable these links can be (like we mentioned earlier, your blogs can be taken down without notice or explanations), it becomes a gamble you might not want to take.

PBN Content Creation Costs
Private Blog Network's content costs, on the other hand, are factored in on the service itself. Again, this depends entirely on the PBN owner, but if you buy PBN backlinks from Blackhatlinks.com, we guarantee human-made, 500+ words top-notch content that the search engines love. We include all sorts of media material to make it look squeaky clean and we avoid crappy content spinners that can end up costing you valuable resources.
We hire expert copywriters that fulfill orders by the bulk (so we also get you the best bang for your buck when it comes to content creation), and supply all of our websites with premium WordPress themes, social media profiles, website Terms Of Service, Privacy policies and contact forms that guarantee they'll perfectly blend in with other legitimate businesses and review websites.

Web 2.0 Link Power
We briefly talked about the actual power Web 2.0 links have nowadays. It's easy to get distracted by that 80-90 Domain Authority metric that comes with each Web 2.0 blog, but smart SEOs understand there's more to this story.
After years of abuse that stemmed from users leveraging this domain authority, Google adapted and decided to devalue any Web 2.0 links. Establishing topical relevancy for each link that you decide to pump from a Web 2.0 can also be tough and require you to hire creative copywriters that will charge you a pretty penny for good content that passes their spam filters.
And once you've finally built them, it's very likely you'll have to invest in hiring an SEO that knows how to use tools such as GSA and spam these web 2.0s with some link juice before they're any use. Keep in mind, all of this paid content is hosted on THEIR servers. If they decide to take it down for whatever reason, you'll find yourself down on money and with zero backlinks to your website.


PBN Link Power
When you buy PBN backlinks from us, you'll get backlinks from clean domains registered across different registrars and untraceable WHOIS information, with highly topical relevant anchors from aged domains with at least 20 Domain Authority each. Using a Private Blog Network run by professionals who have completed thousands of orders with guaranteed results is hands down, a safe investment that is extremely likely to provide value for you for months and years to come.
You've reached the end of our PBN vs Web 2.0 strategy breakdown, so congratulations on making it this far! As a company, we're familiar with both services and have evidently enough decided to focus exclusively on providing powerful PBN Backlinks for our clients.

Maintaining an efficient private blog network takes a thorough and expert team that is up to date with the latest SEO trends and tactics, but we take great pride in consistently bringing value to the tens of thousands of customers that have continuously chosen us over others.