Increase Blog Traffic Fast! [Short Guide]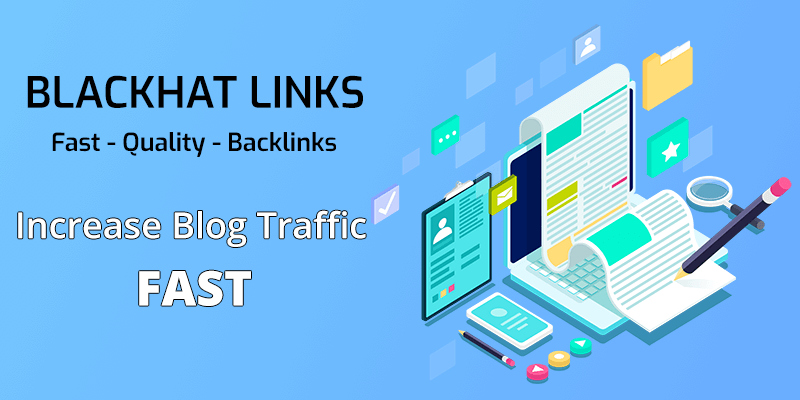 If you're wondering how to increase blog traffic, you've come to the right place!
It sucks when you put your heart and soul into creating valuable content for your audience… Only to get a few visitors a month.
Or perhaps none.
Today that changes because we're going to teach you how to get traffic to your blog.
We guarantee that if you follow our short guide's tips to the last letter, you'll notice a huge spike in your Google Analytics traffic chart because these are tried and true methods that have worked for blogs on different industries and niches.
Let's start!
How to Get Traffic to Your Blog With CBO

Have you heard of complementary industries, products or services?
A complementary business is one that offers products and services completely different from yours, however, it offers something that may be useful to your customers.
CBO stands for Complementary Business Outreach, and it works like this:
For example, let's say that you sell sporting equipment and you happen to know Greg, a tennis coach that has his own website full of advice for his students and customers.
Greg's business is all about coaching and offering value to his students. But your sporting goods such as tennis racquets, sneakers, water bottles, and clothes could certainly help his audience.
Asking Greg to refer his audience to your sporting goods online store would drive additional traffic to your blog and generate sales. Maybe you could turn Greg into an affiliate salesman for your products, and have him get a piece of the action too!

The fact is that all businesses have their own set of complementary businesses. That's how the economy works, and it's something you must leverage to your advantage.
So, if you're wondering how to drive traffic to your blog, we highly recommend you get out there, start networking with other business owners and ask for referrals and links!
If you targeted the right audiences, you'll notice an increase in blog traffic and conversions.
Let's move on with a simple tweak to an existing strategy: creating linkable assets with a Tweet "paywall".
Increase Blog Traffic with Pay With a Tweet
We know what you're thinking: a paywall?
"I'm barely getting any traffic at all! Imagine if I start charging for my content!"
Fair enough. But what if the price of an awesome infographic is a measly Retweet?
That's what we're trying to accomplish with Pay With a Tweet.

Pay With a Tweet is a tool that grants access to exclusive content just as long as your fans advertise and share your content with their friends and followers.
Every time your infographic, PDF report or interactive tool gets downloaded, it's also shared with hundreds or even thousands of other people.
It's an incredibly effective way to increase blog traffic that guarantees your linkable assets get shared around too. How cool is that?
Let's move on to Quora marketing!
How to Increase Blog Traffic with Quora
Quora is essentially a better Yahoo! Answers.
People from all over the world have questions that need a quick, well-grounded answer. Preferably answered by an expert on the subject.
And that's where you come in!
Registering on Quora is a fairly straightforward process.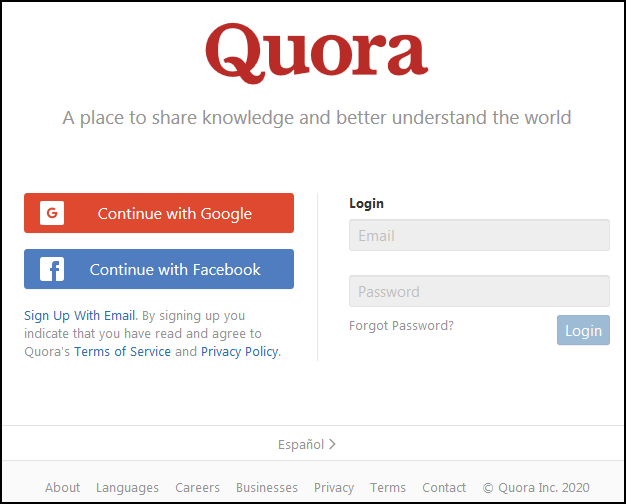 Once you've done that, start searching for topics you've previously written about in your blog.
Remember: answers from verified, trustworthy sources will get better exposure. So, make sure you promote your top content there.
Many people stick to Quora, but I also recommend you add value to your own blog commenters. Interact with your audience!
The same goes for social media. You can search for topics you've written about on Twitter and offer value upfront (just remember to include a link to your blog post expanding on your answers!).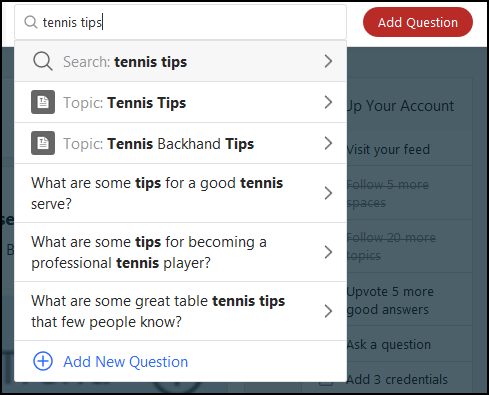 This might seem like an unorganized way to tackle the age-old question, how to drive traffic to your blog, but trust us, each link back to your website adds up traffic over time.
Let's move on to another underrated way to increase blog traffic: e-mail lists.
How to Drive Traffic to your Blog with a Newsletter

Building an e-mail list is perhaps one of the hardest tips you'll find in our short guide.
Why?
Well, mainly for three reasons:
It's built on the premise that you consistently offer value to your audience
You need to build a following or community
It can drive ridiculous amounts of traffic to your blog
An e-mail list notifies your audience about everything you publish via … Well, email.
For some, subscribing to a Newsletter is a fairly mindless process: they enjoyed an article and subscribe right away.
But for others, you have to up the ante for their attention.
Linkable assets (or exclusive content) hidden behind a pay with a tweet "paywall" work well, but you can apply this same principle to your newsletter.
For instance, let's say you're a personal fitness trainer, and you're writing a list post with your top 3 food for weight loss.
You could offer your subscribers a PDF guide with an extended top 5 list of your favorite weight-loss food, featuring two of your personal favorites.

You're merely extending your original list and packing it in a PDF, but it could net you quite a few subscribers that would rather not eat the same three dishes every single day. You can expand on this idea with extra tips, personal recommendations, practical guides, etc.
Let's continue with perhaps the most effective way to get more blog traffic: building your domain authority with backlinks
How to Get Traffic to your Blog with Backlinks

Not long ago we talked about backlinks and why they're important for SEO.
If you're wondering how to get blog traffic, we're here to tell you that Search Engine Optimization is by far the best way to consistently get visitors straight to your content.
However, building links the traditional way can be difficult and tedious.
Thankfully, there's an effective workaround: Private Blog Network links.
We're not talking about crummy backlink packages from Fiverr though. PBN backlinks should be purchased strictly from proven professionals.
Some Private Blog Network owners are greedy and openly promote their services on freelancing platforms and expose their blogs.
Turning a Private Blog Network into a public one is perhaps the biggest blunder any Blackhat SEO could make!
This is why we've spared no expense during the last 9 years when it comes to keeping our PBN private and safe from prying eyes: because we understand that offering our customers measurable value and safety should always be our top priority.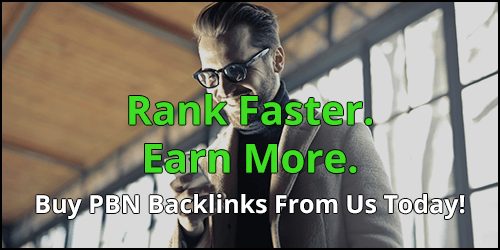 We understand that powerful backlinks require topical relevance, customizable anchor texts, and careful drop-feeding if they are to offer any value to your domain rating.
This is why you should buy PBN backlinks exclusively from proven professionals with an extensive sales record.
With over 241,000 completed orders and more than 24,300 satisfied clients, it's safe to say we bring results to all our customers consistently.
For better or worse, backlinks will remain a top factor in Google's algorithm for the foreseeable future, and SEO will continue to prove itself a high ROI investment for years to come. Might as well start accumulating links as soon as possible!
This is why you'll love our next tip: an alternative way to get White-hat backlinks
Scaling Guest Posting

We've talked about guest posting as a way to get to the top of google search results quickly.
Having said that, you might be better off hiring others to do the prospecting and content creation for you. Doing so will allow you to scale and dramatically increase blog traffic.
We recommend you look for workers with extensive knowledge of SEO, content marketing, email marketing, web analytics and some knowledge in conversion optimization.
You might be tempted to get someone with first-hand knowledge in your niche, but we've learned that this should be the "cherry on the top", not your main hiring parameter.
Someone that knows about SEO copywriting, marketing and basic prospecting should be good enough. After all, they can investigate your particular niche to guarantee quality content is being created and can be easily found on freelancing platforms.

When it comes to content, guest posts that are anywhere between 1,250 to 3,000 words will do just fine. Just assign keywords and anchor text for each guest post and give your writers the liberty to choose topics that best adapt to the blog's audience.
Web analytics and conversion optimization knowledge at an expert level isn't needed. But your writers do need to understand the engagement and traffic metrics you'll be measuring from each post.

Some experience in e-mail marketing is recommended as well if you wish to outsource prospecting and outreach. However, we do recommend that you build your own list of acceptable prospects and simply delegate the negotiation to your writers.
That way, you'll control topical relevance and quality links from sources with real traffic without dealing with direct negotiations, which can consume considerable time.
How to Get More Blog Traffic with YouTube

You've no doubt heard by now that YouTube is the internet's second-largest search engine, only second to Google.
It's an incredible source of traffic that few taps into.
Why?
Because not everyone can create and edit high-quality videos.
Thankfully, YouTube still rewards creators with exceptional content – even if you record your videos straight from your phone!
We've mentioned Ahref before. Their software is one of our favorite all-in-one SEO tool. And despite their success, it wasn't until recently that they invested resources into creating a YouTube channel.
The premise was simple: repurposing all their written content into easy to watch videos.
And it has worked wonders for them.

All it takes is:
Solid keyword research
Identifying and nailing search intent
Carefully scripting your videos
Hiring an editor
And that's it! All that's left is promoting your content, which is considerably easier than promoting written content.
After all, if you offer your prospects the opportunity to access your content in video form in their leisure time, a large portion of them will take it.
Just remember to plug your website and services with the promise of more value, and you'll notice an increase in blog traffic over time.
Final Words
Many of these tactics work as instant traffic boosts, which is great in the short term.
But we decided to add them because they also contribute to your SEO campaign one way or another. Turning these activities into weekly habits will definitely have a huge impact over the course of a few months.
Remember: SEO allows you to build brands that your customers can stay loyal to while establishing you and your business and leaders in an industry. This should always be your end goal.
Thank you for reading!