White Hat SEO: All You Need to Know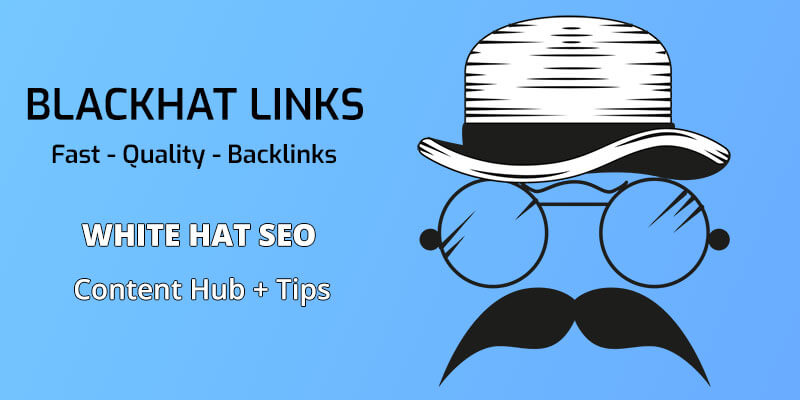 Whitehat SEO continues to be relevant today, and its unlikely businesses will stop investing in it.
In fact, even though we provide Black Hat SEO services, we still encourage you to do some white hat SEO for your website.
It's that important.
That's why we're going to explain why you want to mix White Hat and Black Hat techniques into your SEO campaign, and how.
Let's begin!
What is Whitehat SEO?

Whitehat SEO is all about ranking for your desired keywords and queries while strictly adhering to Google's approved optimization strategies.
Their guidelines are extensive, yet very clear.
You'll want to create incredibly high-quality content and obtain links naturally, through content marketing, email marketing, and standard content promotion and networking.
As you might already suspect, white hat SEO is very expensive by nature.
Creating content that blows your competitor's website out of the water without any assurance it'll earn links is a big gamble.
Hiring others to help you promote your content with limited guarantees of earning additional backlinks, or even shout outs in social media can easily turn into a major bill
Unfortunately only the best get their return on investment.
Nonetheless, it's a very safe way to build your website's reputation and position your content on Google's first page (eventually).

Keep in mind that certain niches and industries are way too competitive, and white hat SEO alone will not cut it. Yes, even with relatively deep pockets.
A lot of SEO gurus recommend an exclusive white hat SEO approach because it's the "responsible" thing to do.
But when push comes to shove, the seasoned SEO experts agree that black hat SEO is necessary too.
It requires deeper technical knowledge and choosing competent vendors for link building services, which is why many shy away from it.
And that opens a world of opportunity to those that wish to understand SEO in its entirety, and leverage powerful services such as Private Blog Network links to rank faster.
Now comes the inevitable question:
If Black hat SEO is so powerful, why are you recommending I implement White Hat SEO tactics?
Why you Should Also Incorporate White Hat SEO

Because we firmly believe that masking some of your PBN links and black hat activities with legit marketing efforts is essential for your website's growth and long term security.
The fact is that Black Hat SEO activities fall outside of Google's handbooks. They want you to compete with others and maybe rank in a year or two.
Maybe.
We offer a much faster alternative. We want you to succeed considerably faster, and in order to do so, you need to be smart about your SEO campaign.
And White Hat SEO does exactly that. You'll get value from it even if you don't get links from it.
So without further ado, we'll teach you the White Hat SEO basics, and delve a little deeper into link building.
White Hat SEO: Content Guidelines

When it comes to white hat SEO, there's one major rule you have to follow:
Creating high-quality content.
Fact is, white hat SEO's main premise is as follows:
If you create amazing content and promote it the right way, you will get to the top of google search results eventually.
The kind of content that goes viral and gets thousands of backlinks naturally is difficult to create. It needs to be unique and provide massive value to your users.
The first step is understanding User Intent
User Intent
We've talked about Google RankBrain a few times in previous articles. It's basically an advanced AI capable of measuring whether or not a search result is a good match for a given query or keyword.
In other words, it detects positive user experiences and rewards websites accordingly.
User intent is the key to the puzzle here. People need to enter your website and immediately feel like they've come to the right place.
That your website holds the answers they need.
This process happens in a fraction of a second. So you need to transmit this level of certainty from the get-go.
Ask yourself:
"What would someone searching for this keyword need, exactly?"
"How would they know I hold the answers they need"
Once you've answered these questions, you can plan your content from an SEO Copywriting perspective, and from a web design/ user interface standpoint.
Content Length and Readability

White hat SEO content is thorough by nature and accompanied by plenty of media resources such as imagery, vector art, and video.
Make sure your content:
Has at least 1800+ words,
Incorporates at least 3 internal links
Includes the main keyword and 3-5 LSI keywords
Is unique (no stolen or spun content)
Making your content accessible is a big deal.
We talked about this in our recent Bounce Rate article, and we highly suggest you follow all the technical tips we've included for you. They will maximize session time and lower bounce rates across the board.

Internal links also add up tremendously in the long run.
If you're wondering whether or not your internal link strategy is helping you establish topical relevance and maximize your SEO juice, head over to our Definite Internal Link Guide and follow the steps we've outlined.

Needless to say, your technical SEO game needs to be on point. A mobile-friendly website that is easily crawled and is error-free is fundamental.

Take a look at our Technical SEO guide to make sure your website adhered to white hat SEO standards. We also discuss how to improve website loading speed, which is considered a ranking factor by Google.
White hat SEO definitely puts a bigger emphasis on quality. Mainly because it relies on the premise you'll rise in the search engines results page thanks to your unique, high-value content.
But the biggest differences between Black Hat SEO and Whitehat SEO are in their approach to link building. We'll talk about this in the next section.
White Hat SEO Link Building

We're going to recommend some of the most popular white hat SEO techniques you can start using today.
Keep in mind they're fairly elaborate and resource-intensive.
Let's start with Networking.
White hat SEO Networking

Networking is an incredibly powerful approach in any industry, but it's especially so in SEO and Marketing.
When you network, you establish a mutually beneficial relationship with people and businesses. alike
This allows you to meet potential clients or associates that can help you fulfill all sorts of business goals.
You can share knowledge, experience, new approaches to problems present in your industry, and boost your visibility and reputation.
For Link Building purposes, targeted networking can help you leverage new backlink opportunities.
First, you'll need to find opportunities within your industry.
Plenty of websites do weekly roundups with content that breaks the mold. Even in SEO, Matt Diggitty and many others feature interesting content that has been posted recently.
Use these Google Search Operators:
Seed keyword + "best posts of the week"
Seed keyword + "best posts of the month"
Seed keyword + "top articles this week"
Check out who is the author for these articles and drop him or her a line through social media, LinkedIn, or even email.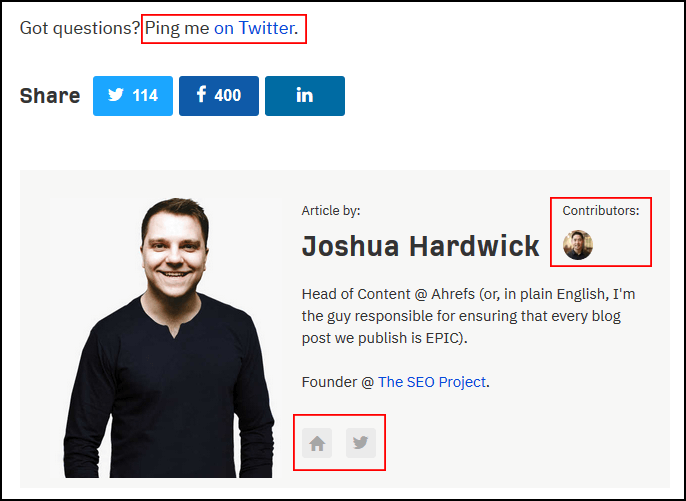 The message should be short and sweet: let them know you appreciate the content they forward, and other blog posts they've published.
Add a retweet or something that offers your future associate value upfront.
Do this once or twice a week for at least a month.
Yes, that's right. A month.
It's not until you've connected with your target that you can even suggest asking for a link.
When it comes to your pitch, we recommend you read our SEO Outreach guide, specifically over the email marketing section.

We've shared some of the techniques that have worked best for us over the years in that guide. Feel free to weave them into your networking efforts!
By the way:
Don't limit yourself to social media interactions. You can also message potential targets through:
Blog post comments
Youtube comments
LinkedIn Articles
Medium Articles
Marketing Forums
These are all valid communication hubs that you can use to contact roundup article curators.
The logic behind all of this work is that people are more likely to help (and promote content) from other people they already know.
Plus, these business relationships tend to yield long term benefits. Just remember to reciprocate too!
Let's move on to another popular white hat SEO technique: the skyscraper technique
The Skyscraper

The skyscraper technique is a term coined by Brian Dean from Backlinko.
It's a three-step approach towards creating content that is guaranteed to do well.
First, you Google the keyword or query you wish to rank for.
Next, you open the top 5 results in the SERP and ask these questions:
What do these articles have in common?
Are they meeting a particular search intent you're not aware of?
How could these articles be better?
Once you've answered these questions, you proceed to step three:
Create a better post!
In the previous step, you determined what the search intent was for your query, which guarantees your post will hit the mark.
You also determined how you can make an even better article:
Perhaps they had poor multimedia resources?
Did they miss an important section that should be expanded?
Is the written content bland, or confusing?
These are all fairly evident flaws an article might have, and that you can improve with enough resources and hard work.
But perhaps you can add value by creating interactive content for your readers.
Interactive content can be anything from an online calculator to a simple poll or questionnaire your readers can work with.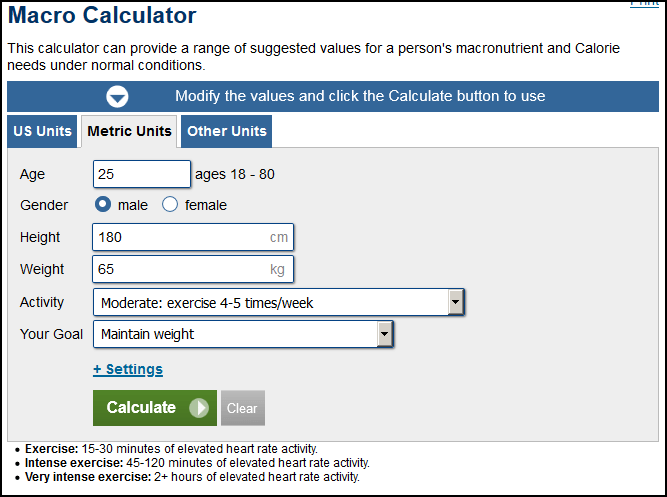 The possibilities are endless.
And most importantly, once you have the best resource for a query, acquiring backlinks will be considerably easier.
Save those URLs you opened earlier, and analyze their backlink profile: check who has already linked to these websites. If you don't know how to do this, we've detailed a step by step process on how to do competitive analysis in SEO in a previous guide.

Once your SEO competitive analysis is complete, shoot them an email and convince them to link you instead!
Now let's move on to blogging and content promotion
Blogging & Content Promotion

Many business owners believe that blogs are for personal use only, and are unaware that business blogs are major money earners.
Blogs are major White Hat SEO tools and are central to most SEO campaigns.
Blogs allow you to:
Rank for a larger number of keywords than you naturally could
Offer content that your audience considers valuable
Multiply backlink opportunities
Interact with other professionals in your industry
Connect with your audience
Among many other benefits.
Another major upside to blogging is that they're ridiculously simple to set up, especially if you use a Content Management System such as WordPress.
Ideally, you'll want to combine advanced Blogging with a very popular marketing strategy: content marketing
Content marketing is all about transforming and promoting your content throughout different channels in order to maximize its reach and backlink generation potential.
We've explained in great detail how blogging and content marketing work and perfectly feed off each other in our Content Marketing Mega Guide.

We highly recommend you take the time to read it and incorporate it into your white hat SEO efforts.
If you're in the mood for some light reading, you should also check out our guide on how to get traffic to your blog fast. It featured additional link building and networking techniques all businesses can use.
White Hat SEO vs Black Hat SEO

Now that you've read some of our favorite white hat SEO techniques, you might be wondering:
Is white hat SEO better than Black Hat SEO?
In our humble opinion, most SEO experts don't give much thought to this question. Instead, they wonder how much of each SEO (black hat and white hat) they should do for a given project and client.
Here's the thing:
White Hat SEO is very expensive. There's a lot of work that needs to be front-loaded before even seeing the first few backlinks trickle in.
There are several costs you need to consider:
SEO Copywriting Costs
Web content editing and formatting costs
Outreach costs
These are hidden behind every single piece of content that you publish online. And the payoff might not come for months or years, depending on how good you are at promoting your website.
Black Hat SEO on the other hand is very results-oriented. Meaning that when you buy a backlink, you'll get exactly what you pay for.
The trick is buying from the right seller.
We at Blackhatlinks.com have worked for over 9 years in the SEO industry and in over 54 different niches. We've been through dozens of major Google updates and we've brought tangible results to our customers throughout the years.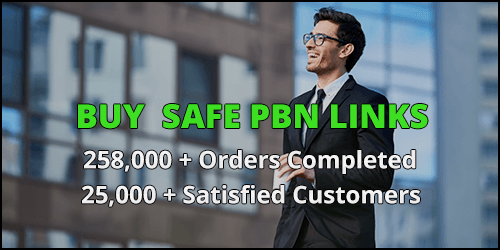 Because being the best PBN Link service in a competitive vertical such as SEO and online marketing requires dedication, hard work, and extensive technical knowledge.
Our team excels in all of these parameters. When you buy PBN backlinks from us, you'll get safe, high octane backlinks that are guaranteed to diversify your backlink profile and help you rank considerably faster.
Our advice?
Build your brand with some white hat SEO, but don't depend entirely on it. Incorporate some PBN links into your SEO campaign and get the best from both worlds:
Brand recognition through White Hat SEO
Highly profitable links from Black Hat SEO
Our links range from TrustFlow-25 all the way to TF-40 so that you can pass as much SEO juice as your budget allows throughout different phases of your online marketing strategy.
Thanks for reading our guide!