On December 2017 Google updated their Search Engine Result Pages (SERP) and increased the title length and the meta description length.
See the difference between the old 2 line system before googles update and the new extended Meta Tag Description Length after 12/2017.
Now its obviously clear for every SEO that the CTR will increase when your Rich Snippet is larger than your competitors Snippet.
Overall you got 2 more lines for free. Edit your Meta Description on your website and receive more traffic instant!
Most webmaster did not notice this huge new optimization potential what makes this information a real hidden gem !
You just need to optimize your Meta Description with our SERP Snippet Simulator.
Screenshot: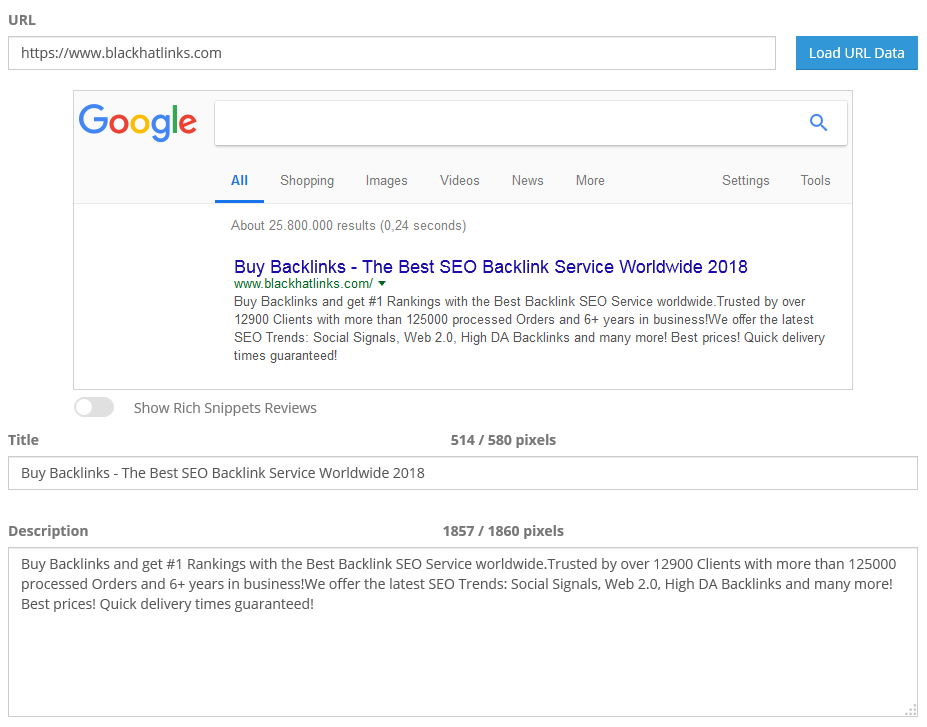 What makes our tool so much better than any other Google Snippet Simulator?
Thats easy to answer:
Updated to the latest Google Description Length & Title Tag Length
Support of all meta tag description code variations ( lowercase/uppercase, property="og:description" tag)
Supports SSL and GZIP compressioned websites
Full UTF-8 support (Special characters like Chinese, Arabic etc.)
User-friendly Design